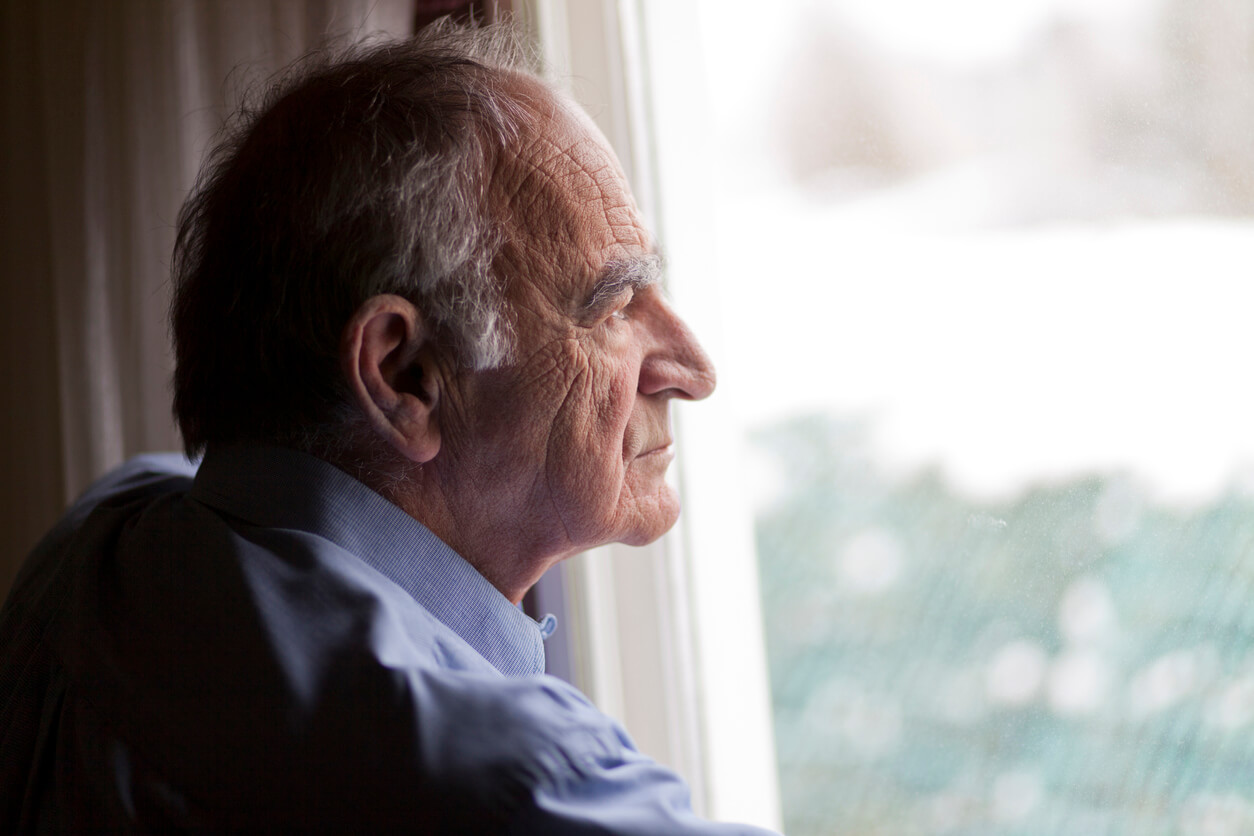 More and more seniors are choosing to live in senior living communities. Why? Because living alone in your senior years can be a daunting thing, for not only your physical health and social health, but also for your mental health.
Health Risks of Living Alone
One of the biggest risks of living alone is falling. Because of aging bodies, senior's bones can be less dense and more brittle than their younger counterparts. This can make falling a serious health hazard. When a senior falls at their home and something breaks, or they're unable to get back up, it could be a long time until help can be notified. Imagine your family only comes by once a week. If you fall and break something and are unable to get to a phone, or even yell for help, it could be days before you're helped. Unfortunately, this happens to many seniors every year.
Another very likely risk factor is depression. Depression is not just something that can harm your mind, as studies have shown it can weaken your immune systems, too. This can lead to even bigger health problems. Why depression? Seniors that live alone tend to lack in social interactions. This can bring about a feeling on loneliness, which can lead to depression. Depression is not just about feeling sad, it's also about a lack of interest, energy, concentration, and motivation. All of these things can compound depression, making it exponentially worse.
More Health Risks
Malnutrition is something that is of great concern in seniors living alone. Typically, malnutrition is due to nutritional ignorance, but can also stem from depression. Seniors that live alone don't tend to get the proper diet that they need, which requires more vitamins and nutrients.
Seniors that live alone and do not get frequent visits from family or friends may not notice developing symptoms of serious conditions. This lack of noticing may lead to something more serious than whatever the condition stemmed from. For example, a senior that gets a cold, something typically not too worrisome, may not notice their cold developing into pneumonia, a serious, life-threatening condition.
Other Risks of Living Alone
As a senior, chores around the house can become huge tasks. Basic things, like taking out the garbage can become physically detrimental to the person doing it. This can lead to injury or an unhygienic home situation. Some seniors may live in a house that is too big for their needs, thus making chores near impossible to do.
Bills can become confusing. Everyone has bills, but seniors that live alone may find the large array of bills confusing. It's even possible that they may forget a bill, therefore ending up having a service shut off or adding on fees and other erroneous charges.
Another risk is simple: boredom. Seniors that live alone tend to be more bored than seniors that live in a senior living community. Why? Because there's not as much to do when you live alone, plus you lack the social aspect that senior living provides.
Perks of Living in a Senior Living Community
One of the greatest perks of living in a senior living community, like Bonaventure Senior Living, is the safety and peace of mind one gets. Take, for example, if you fall. Not only do we have alert systems in place to request help, but we also do wellness checks when necessary or requested. This means that help is able to get to a fallen senior considerably faster than a senior that's living at home.
There's also lots to do. At any Bonaventure Senior Living community, we have over 16 Living Perfected activities a day. Chances to go on outings, learn, create, relax, and be entertained is endless. Because our communities have lots of residents, there's also numerous opportunities to make friends, reducing or eliminating any feelings of loneliness.
We also have up to 18 Dining Perfected menu options every day, including daily, weekly, and monthly specials. There's always something delicious, and nutritious, to eat at our communities. We also have what we call our Anytime Menu. This includes favorites that are available any time of day, so you'll never have to worry about missing a meal.
Never again be confused about your bills. At a Bonaventure Senior Living community, we have all your bills in one, easy monthly payment, giving you peace of mind and ease of payment. That's right, rent, electricity, water, sewer, garbage, food, fun, and more are all included in one bill.
Conclusion
Living alone may seem like the best way to preserve your independence, but in reality it's a good way to bring added stress, depression, isolation, and possibly worse things to your life. Living in a senior living community can bring you better health, better friendships, improved physical health, and more.
Bonaventure Senior Living
At Bonaventure Senior Living, we have Retirement Perfected, Living Perfected, Dining Perfected, and Fitness Perfected.  The best way to see for yourself is to Book-A-Tour today and discover how you can live life on your own terms. We specialize in Independent Living, Assisted Living, and Memory Care, that way, no matter what your current situation is, we have all levels of care covered if your needs ever change.
Independent Living
With Independent Living, we want you to enjoy Simplified Living, allowing you to have the freedom to do what makes you happy. Our Independent Living is designed to accommodate the exceptional senior lifestyle that you've earned. What's even better, is that with Independent Living we offer whatever supportive services that you may need at any time you may need them. Now that's Retirement Perfected.
Assisted Living
Assisted Living at Bonaventure Senior Living is simple: all the lifestyle benefits of our Independent Living, but with any extra support that you may need. Our philosophy is based on three simple things: choice, independence, and dignity. Now that's Assisted Living at its finest.
Memory Care
Every senior is a unique person, and our Memory Care approach is no different. We tailor our Memory Care by connecting with family members and taking time to understand each person's specific circumstances. This includes mental, emotional, and physical health. Our Memory Care creates an honorable and professional plan to make sure that each person lives their life to the fullest. That's the way Memory Care should be.