Retirement Perfected™at Bonaventure looks quite a bit different than it did ten, or even five, years ago. We're constantly looking to impress, so there's always something new going on in our retirement communities. We want your retirement community to be home, but we also want it to feel like a vacation and an adventure. When residents want new daily activities, new experiences, or specific amenities, we love to add those to our program. We believe our assisted living communities should be the best of home life, vacation life, and an adventure, all rolled into one.
Retirement Perfected™ is the Adventure You Deserve
Living in a retirement community shouldn't be an option you settle for. Retirement should be a time to enjoy all those activities, interests, and events you never had time for. We think it should feel like a vacation; after all, you've worked your whole life for these years of enjoyment, leisure, and the opportunity to have new experiences. At any of our Bonaventure Senior Living, you can count on retirement perfected!™
We take over the tasks you don't want to deal with so you will have time for the ones you do want to undertake. For instance, we can handle household chores, cleaning, laundry, meal preparation, and transportation. You can focus on enjoying social activities, recreational activities, and events in the common areas of your retirement home.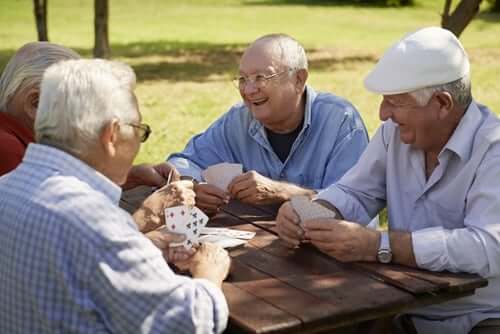 Your senior living community provides the following amenities:
Stunning furnished private apartments that have everything you need, including emergency call systems.
Care services that meet your unique needs, whether you need assisted living, memory care, or convenience services.
Personal care services, such as cleaning service, laundry service, and grooming service. We even have a hair salon/barber shop to keep your hair at its best.
Additional services, such as transportation, nursing services, event coordination, and dining services are provided.
Welcoming common areas where you can enjoy a wide range of activities in a social setting.
All Bonaventure assisted living communities feature a library, movie theater, exercise room, activities center, dining room, and game room.
Life on Your Terms
Bonaventure is all about life on your terms: filling your days however you like, while having the comfort of knowing we're here to provide whatever service you need. That's why so many people choose a Bonaventure retirement community after exploring all their options. We believe the true measure of a community is the happiness of its residents; and more than 9 out of 10 Bonaventure residents enthusiastically recommend us to their friends and families.
What are some of the reasons seniors choose to live in retirement communities? 
Because older adults have unique needs and interests, just like any other age group. Living amongst your peers can provide you with the social engagement that humans need at any age level. No one should have to feel isolated and alone simply because they have age-specific needs. You can live a full life in a senior care community while still getting the medical care and personal care you need.
Your family will gain solace knowing you are safe and sound. Not every family can provide the same level of care and services that a care community provides to its residents. Many people believe that living in a senior living community is truly the experience of a lifetime.
Because it's like being on vacation, where you can enjoy activities of daily living, adventures, and amenities without having to worry about the chores or daily tasks you don't want to deal with.
Because you can live with the peace of mind that comes from being in a community built specifically for your safety. A building made for seniors is safer than one that was not. Your room will be equipped with distinct safety features to prevent accidents and injuries. An uninjured person can enjoy their life more than an injured one can.
Because a house, even a mansion, is not equipped with all the diversions a senior care community has. All under one roof, you can spend your days enjoying a wide variety of pastimes. You don't even have to leave the comfort of your own senior living community to live a full life.
If adventures are what you seek, you are not held back at Bonaventure. We are happy to shuttle you to all the places you want to go as part of our transportation services. We want you to feel comfortable exploring the world while safe and secure.
Because if you have medical conditions, Alzheimer's disease, memory loss, health problems, or a specific personal need, you can get the care and treatment you need, when you need it.
More Popular Than Apple Pie
We're as surprised as you are! Not that 96% of our residents would recommend us — that's the result of the hard work we do every day — but that only 92% of people like apple pie!
What Do We Mean by "Retirement Perfected™"?
Your perfect retirement at Bonaventure might include unexpectedly exciting things like hot air balloon rides, weekly poker nights, or a chance to fly in a biplane. Or if this is your time to catch your breath after a lifetime of adventure, your ideal days might include a cup of tea with a friend, gardening in the morning sun, or playing cards and chatting with other residents. Since a perfect retirement means different things to each person, we can't tell you exactly what your experience will entail. But when you live at Bonaventure, we'll do everything we can to make your retirement perfect.
In addition to providing you with exciting and leisurely options, our retirement community also offers high-quality dining, luxury amenities, and different lifestyles to meet your every need.