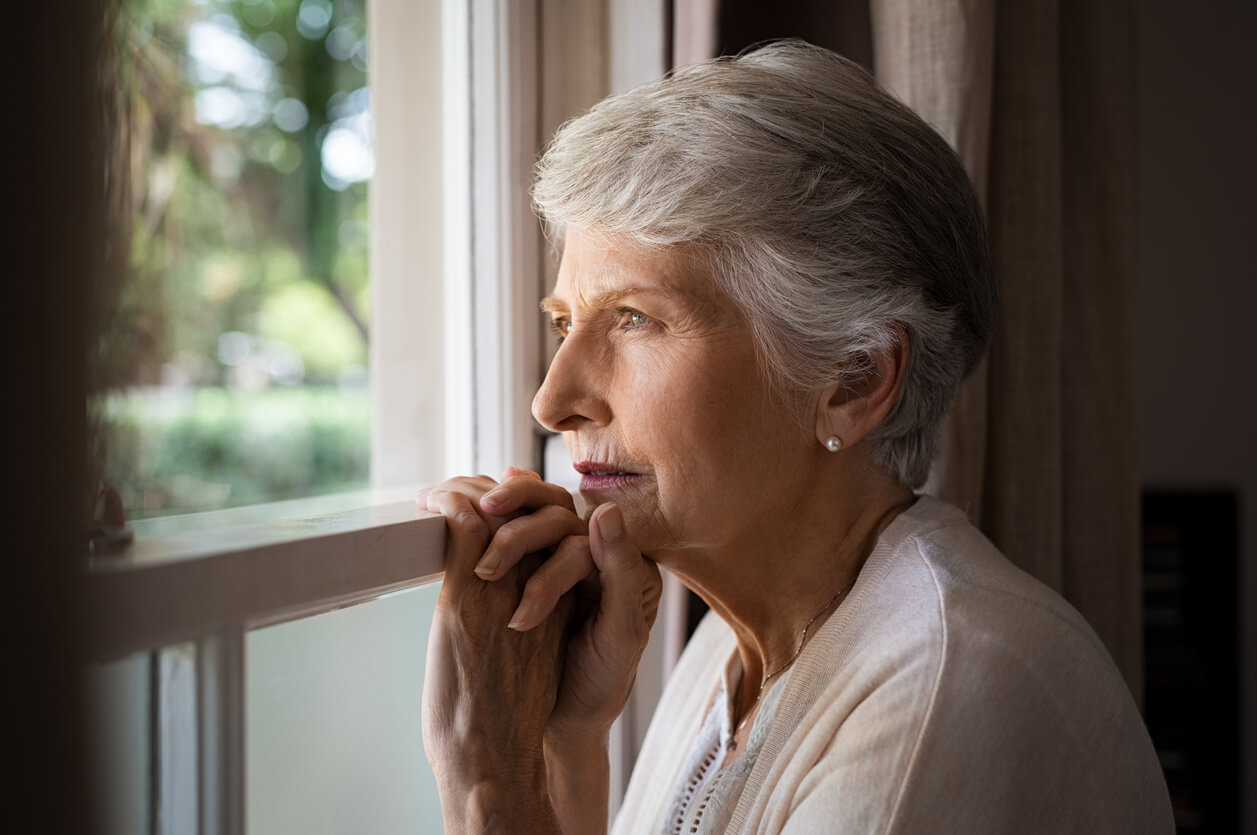 More and more seniors are living with anxiety. The growing number of seniors with anxiety disorder has gone from an average of 3% to a staggering 14% in recent years, with a total number of 27% of seniors reporting symptoms of anxiety. While there are many factors that can cause senior anxiety, there are ways to combat and quell it that take minimal effort, but can provide appreciated relief.
Anxiety is defined as a feeling of worry, nervousness, or unease, typically about a certain event or uncertain outcome. This can lead to a decline in physical and mental health. Anxiety can cause seniors to withdraw from social activities and events and feel an overall loss of satisfaction with their life.
Anxiety Help
If you or your loved one is experiencing anxiety in any form, the best thing you can do is seek professional help. Whether it's a medical doctor or psychologist, they can diagnose, treat, and even prescribe proper medications if needed. They should always be your first stop if you think you have anxiety.
Meditation
The art of meditation has been shown to reduce, and even eliminate, anxiety. By simply relaxing in a calm and quiet space, trying to clear your thoughts, and focusing on your breathing, one can reduce the symptoms of anxiety. Just a few minutes of mindfulness meditation has been shown to reduce anxiety by over 90%. The key is to make sure that you are taking deep, thoughtful breaths, trying not to think, and relaxing your body.
Exercise
If you needed another reason to get in shape, then this is it: exercise reduces anxiety. Similar to how meditation works, exercise can clear the mind by forcing the person to concentrate on the task at hand. But there's more. Exercise also releases positive endorphins that can bring about a sense of calm after a workout. Exercise can relieve tension, provide for a better night of sleep, and more. Seniors thinking about beginning an exercise regimen should first consult their doctor to make sure that they are healthy enough.
Diet
Research has shown that what you eat can affect your mood. This is because your stomach and your brain are in constant communication. In essence, they're connected. So, eating junk food can cause symptoms of anxiety. But, eating healthy food can cause the reverse. Healthy foods, like nuts, beans, dark-leafy green, lean meats, and other fruits and vegetables can actually help reduce the amount of anxiety one gets. Eating better can actually mean feeling better, too.
Anxiety Conclusion
The most important thing any senior can do when feeling anxiety is speak to someone they're comfortable with, preferably a doctor. This can start them on a path to better mental health and a less anxious life. Be well.
Bonaventure Senior Living
At Bonaventure Senior Living, we have Retirement Perfected, Living Perfected, Dining Perfected, and Fitness Perfected.  The best way to see for yourself is to Book-A-Tour today and discover how you can live life on your own terms. We specialize in Independent Living, Assisted Living, and Memory Care, that way, no matter what your current situation is, we have all levels of care covered if your needs ever change.
Independent Living
With Independent Living, we want you to enjoy Simplified Living, allowing you to have the freedom to do what makes you happy. Our Independent Living is designed to accommodate the exceptional senior lifestyle that you've earned. What's even better, is that with Independent Living we offer whatever supportive services that you may need at any time you may need them. Now that's Retirement Perfected.
Assisted Living
Assisted Living at Bonaventure Senior Living is simple: all the lifestyle benefits of our Independent Living, but with any extra support that you may need. Our philosophy is based on three simple things: choice, independence, and dignity. Now that's Assisted Living at its finest.
Memory Care
Every senior is a unique person, and our Memory Care approach is no different. We tailor our Memory Care by connecting with family members and taking time to understand each person's specific circumstances. This includes mental, emotional, and physical health. Our Memory Care creates an honorable and professional plan to make sure that each person lives their life to the fullest. That's the way Memory Care should be.