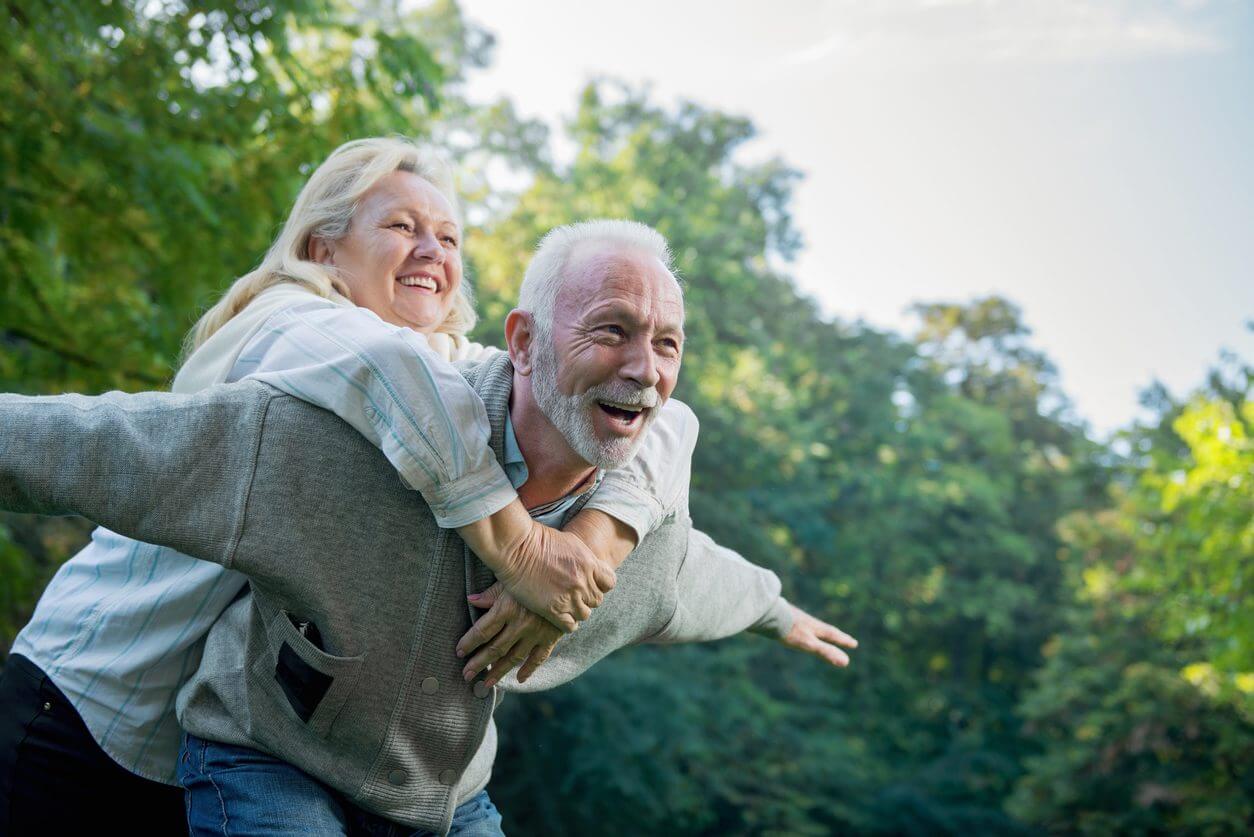 Being happy is easier said than done, right? But now, with new research, it's even more imperative for seniors to be happy, as not being happy can negatively affect your health.
How Happiness Affects Senior's Health
Researchers have found that those that reported their lives being very happy tended to live longer. In fact, 20% longer. The chance to live longer isn't the only benefit. Those that are happier tend to reduce their risk of getting sick with the common cold and the flu, and when they do have it, they tend to have it for a lessened amount of time. The risk of stroke, heart disease, and other health-related illnesses are also reduced.
The reason why happier people tend to live longer and have a reduced risk of illnesses is simple: the chemicals released in their brains are good for the body. When people are unhappy, a completely different variation of chemicals are released, and they do a lot more harm than good. Research has found that those that are unhappy, depressed, or feeling down are more likely to have serious medical issues, especially in their senior years.
How to Improve Being Happy
Find value in everything – Taking a moment and really thinking about the things in your life and finding their value can really help promote happiness. Family, friends, hobbies, living situation, and any other things can be of value to you and help build your happiness.
Simple pleasures – Take time to enjoy a nice walk, view the scenery, and appreciate the small things. This can give you a better outlook on life, thus building more happiness.
Being involved – If you live in a senior living community, like Bonaventure Senior Living, get involved with the activities. Build pride in what you do, how you do it, and you'll find that you'll be happier with your life.
Reduce stress – Again, easier said than done. Big stress, like the passing of a loved one, is hard to reduce, but the little stresses can easily be pushed aside. Try not to stress about the little things. They can build up and overwhelm.
Meaningful relationships – Spend time with you family and friends. Form strong bonds with them and you'll find that you have more value and more happiness.
Conclusion
It can be difficult to be happy all the time, but the more that you're happy, the better. You'll likely live longer and enjoy more of the little, day-to-day stuff. Be well.
Bonaventure Senior Living
At Bonaventure Senior Living, we have Retirement Perfected, Living Perfected, Dining Perfected, and Fitness Perfected.  The best way to see for yourself is to Book-A-Tour today and discover how you can live life on your own terms. We specialize in Independent Living, Assisted Living, and Memory Care, that way, no matter what your current situation is, we have all levels of care covered if your needs ever change.
Independent Living
With Independent Living, we want you to enjoy Simplified Living, allowing you to have the freedom to do what makes you happy. Our Independent Living is designed to accommodate the exceptional senior lifestyle that you've earned. What's even better, is that with Independent Living we offer whatever supportive services that you may need at any time you may need them. Now that's Retirement Perfected.
Assisted Living
Assisted Living at Bonaventure Senior Living is simple: all the lifestyle benefits of our Independent Living, but with any extra support that you may need. Our philosophy is based on three simple things: choice, independence, and dignity. Now that's Assisted Living at its finest.
Memory Care
Every senior is a unique person, and our Memory Care approach is no different. We tailor our Memory Care by connecting with family members and taking time to understand each person's specific circumstances. This includes mental, emotional, and physical health. Our Memory Care creates an honorable and professional plan to make sure that each person lives their life to the fullest. That's the way Memory Care should be.