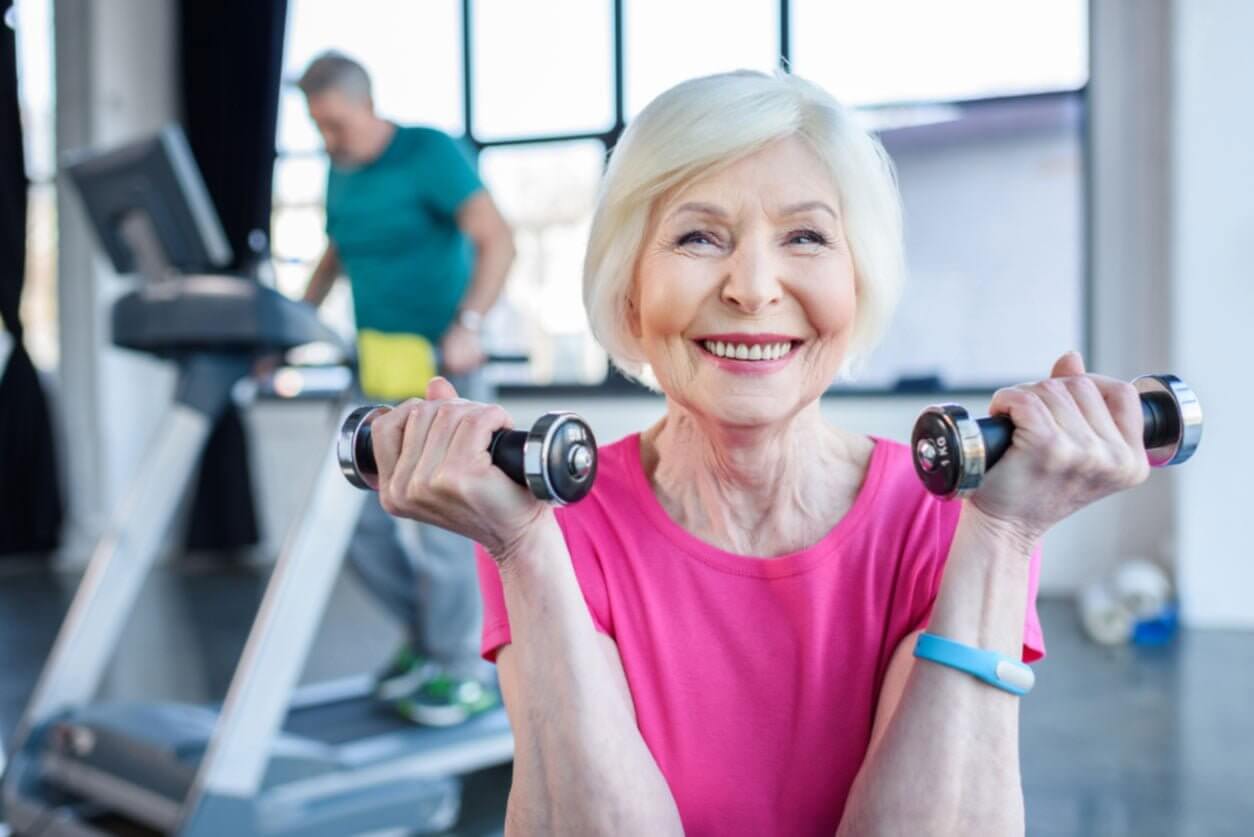 NOTE: This is a guest article from Bonaventure Senior Living's new Fitness Coordinator, Sherry Summerville. Sherry has been in the fitness industry since 1983. Sherry has been a force in the fitness industry for 25 years, presenting, coaching, and was also managing full fitness programs for Eastside Athletic clubs in the Portland Metro area. She has designed a new fitness program from the ground up for Bonaventure Senior Living residents, including individual programing and group exercise. The new fitness program will fully roll out in the early summer, with some classes beginning in May.
Do What You Love
May is known for Cinco De Mayo, but did you know it's also National Sports and Fitness Month? May is also the time of the year that we see most people's New Year resolutions have started to lose their resolve if they haven't already ceased all together. National Sports and Fitness Month is a great time to re-evaluate your fitness program and add a little spice to your routine.
What's the key to sticking with a fitness program? Do what you love and keep it interesting. The most effective exercise regimens are diversified and creative. A combination of fun, rewarded with results. A comprehensive fitness program will include five elements of exercise: aerobic or cardiovascular conditioning, strength training, core exercises, balance training, and flexibility (stretching). A smart fitness program will include a variety of different types of exercises and increase in intensity and endurance over time.  Below are some fun ways to include the five elements of exercise into your weekly routine by participating in some of Bonaventure Senior Living's new fitness classes and activities.
Aerobic or Cardiovascular Workouts
This includes any type of endurance activity that increases your heart rate for a prolonged period of time, causes you to breathe faster, maximizes the oxygen level in your blood, and uses your large muscle groups. There are many types of aerobic exercise to choose from including: Walking, jogging, biking, swimming, aerobic classes, dancing, and more. Here are some ways you can fit cardio workouts in at Bonaventure Senior Living communities:
NEW Fitness Combo Class
Use one of our fitness center state of the art cardio machines: Treadmill, stationary recumbent bike, recumbent cross trainer, or rowing machine.
Join our Walk and Roll walking club.
Join our Adventure Trekkers Park Walks
Participate in a Beach Ball Toss activity
Play Beanbag Baseball
Strength-Training or Resistance Exercises
This gives your muscles something to work against. Over time, your muscles adapt to that stimulus. Bonaventure Senior Living's new fitness programing offers the following ways to ramp up your strength training.
Try one of your new BAND Circuit Classes
Attend a new Fitness Combo Class
Attend a new Pulling Your Own Weight Class
Core Exercises
These include exercising the muscle surrounding your stomach, lower back, and pelvis. Check out the following new Bonaventure Senior Living classes that incorporate exercises to strengthen your core muscles.
Bend and Balance
Fitness Combo
Band Circuit
Balance
As one ages, balance training becomes increasingly important. Losing the sense of balance can create a fall or injury that may curtain all your fitness efforts. Bonaventure Senior Living offers a handful of new programs that will assist in your balance work.
Bend and Balance
Fitness Combo
Walk and Roll walking club
Adventure Trekkers Park Walking
Flexibility
This is often put on the wayside when it should be given top priority. Flexibility determines the range of motion in which you are able to achieve daily tasks such as reaching, stepping over something, or bending down to pick something up. Increasing your flexibility will help you perform throughout your full range of motion. Take a look at some of the great classes you can participate in to help increase your flexibility.
Bend & Balance
Stretch & Breathe
Fitness Combo
Fitness plays a significant role in, not only elongating life, but ensuring that the life you're leading is independent and enjoyable. Studies from ARCO (Associated Retirement Community Operators) indicate that people can reduce their risk of falling by 55% by doing basic strength and balance. The Centers for Disease Control and Prevention state that, "People who are physically active for about 7 hours a week have a 40 percent lower risk of dying at an early age than those who are active for less than 30 minutes a week."
The good news is, if you haven't been active or have had to take a respite from exercising, the simple act of moving will propel you in the right direction to start enjoying a more independent lifestyle. The properties of fitness do not cease as we age. Getting some physical activity in every week is better than nothing. It's important to start slowly and gradually increase your level of fitness over time. As you increase your activity, you will also increase the benefits found in an active lifestyle.
Bonaventure Senior Living
At Bonaventure Senior Living, we have Retirement Perfected, Living Perfected, and Dining Perfected. The best way to see for yourself is to Book-A-Tour today and discover how you can live life on your own terms. We specialize in Independent Living, Assisted Living, and Memory Care, that way, no matter what your current situation is, we have all levels of care covered if your needs ever change.
Independent Living
With Independent Living, we want you to enjoy Simplified Living, allowing you to have the freedom to do what makes you happy. Our Independent Living is designed to accommodate the exceptional senior lifestyle that you've earned. What's even better, is that with Independent Living we offer whatever supportive services that you may need at any time you may need them. Now that's Retirement Perfected.
Assisted Living
Assisted Living at Bonaventure Senior Living is simple: all the lifestyle benefits of our Independent Living, but with any extra support that you may need. Our philosophy is based on three simple things: choice, independence, and dignity. Now that's Assisted Living at its finest.
Memory Care
Every senior is a unique person, and our Memory Care approach is no different. We tailor our Memory Care by connecting with family members and taking time to understand each person's specific circumstances. This includes mental, emotional, and physical health. Our Memory Care creates an honorable and professional plan to make sure that each person lives their life to the fullest. That's the way Memory Care should be.
If you enjoyed this informative article, you may equally enjoy our other articles. Visit our BLOG to see a vast collection of informative articles for seniors and their loved ones. You can also visit our FACEBOOK and our TWITTER pages for a constant stream of amazing content.