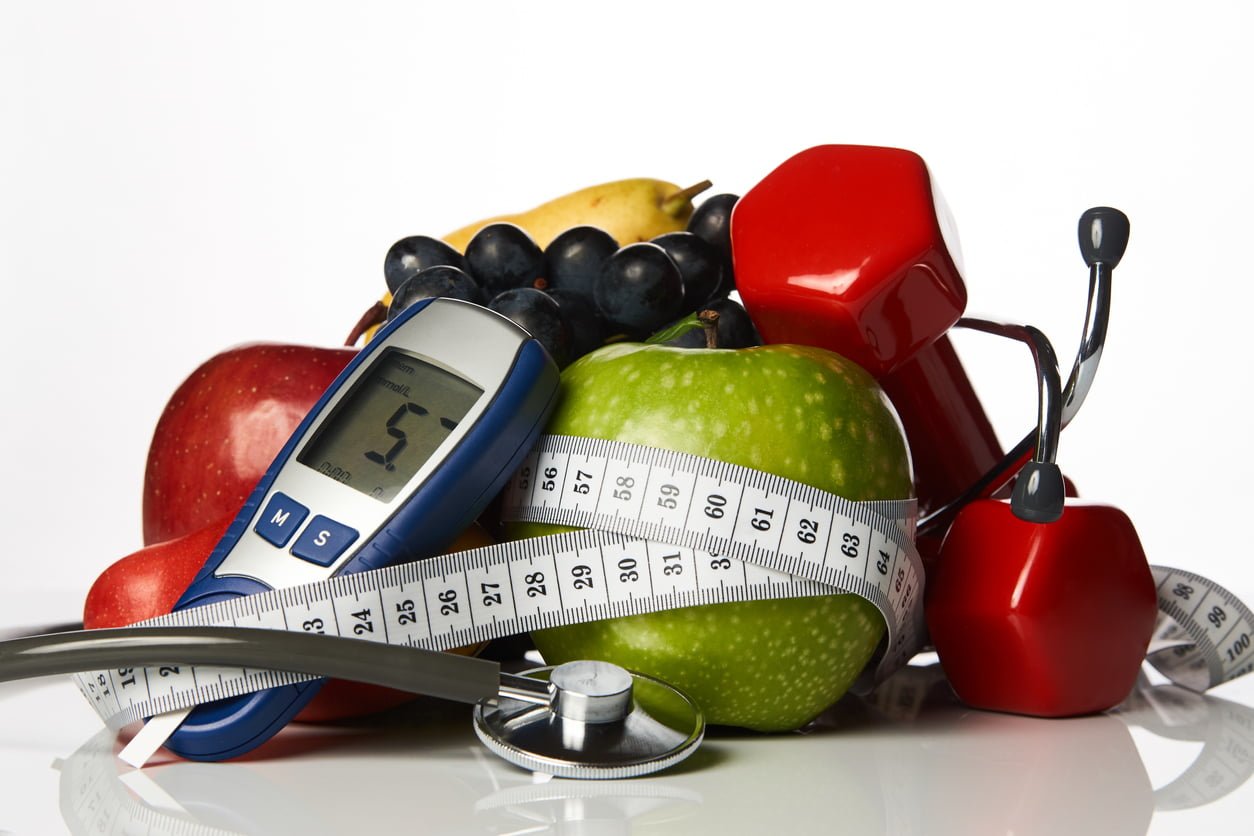 November is National Diabetes Awareness Month (NDAM). Over 100 million Americans are living with diabetes or prediabetes. 25% of those age 65 or older have diabetes, the largest number of those living with diabetes based on age groups.
What is NDAM?
NDAM is a month-long campaign to bring awareness to the three main types of the disease, raise funds to help fund research, and give support to those suffering with the disease.
What is Diabetes?
The full name is Diabetes Mellitus. It is a group of metabolic disorders in which there are high blood sugar levels over a prolonged time-frame. It is caused by either the pancreas not producing enough insulin or the body's cells not reacting in a proper way to the insulin that is produced.
There are three main types of the disease:
Type 1

 

– This type is when, due to a loss of beta cells, the pancreas fails to produce enough insulin to control blood sugar levels. The cause of Type 1 Diabetes is unknown.
Type 2

 

– This type is a result of insulin resistance, which is a condition when cells fail to react to insulin. The most common cause of Type 2 Diabetes is lack of exercise and excessive body weight.
Gestational Diabetes

 

– This type of diabetes only occurs in pregnant women. Typically woman that get gestational diabetes do not have a history of diabetes. Gestational diabetes tends to go away after giving birth, but does leave both the mother and the child with a greater risk of developing Type 2 Diabetes later in life.
Symptoms of Diabetes
The symptoms of diabetes, or rather, high blood sugar, can include increased thirst, hunger, fatigue, frequent urination, unusually itchy skin, and dry mouth. These are among the most common symptoms and symptoms are similar with both Type 1 and Type 2 diabetes.
Complications
There are many complications that can arise from all types of diabetes. Although, some of the most common include:
Damage to blood vessels – The damage is due to vessels building up fatty deposits. This can quickly lead to smaller vessels, like those in the eye, preventing proper blood flow. It can also lead to serious cardiovascular system failure.
Nephropathy – Also known as diabetic kidney disease, it's the chronic loss of the functioning of the kidneys. This can result in kidney failure, which could require dialysis or kidney transplantation.
Foot Ulcers – These can be quite common with those suffering from diabetes and can be very difficult to treat. The result can occasionally require amputation.
There are many more complications that can arise from diabetes, although the ones listed are the most common and most severe.
Prevention and Treatments
As far as preventing Type 2 diabetes goes, one of the biggest things that can be done is proper diet and exercise. Ensuring that you're reducing the amount of unhealthy foods you consume can go a long way to preventing diabetes. Exercise is also very important as it makes sure that every system in your body is working efficiently.
Smoking can increase the risk of diabetes and should be avoided. Certain medications can help prevent diabetes in those that are high risk. Metformin is recommended by the American Diabetes Association.
The treatment of diabetes for those that are suffering can be quite varied. From insulin injections, diet and exercise, medications, or a combination of some or all.
Research
All around the world, at any given time, researchers are trying to find new ways to combat, prevent, or cure all the different types of diabetes. A lot of the research done is funded through donations from philanthropic institutions, private groups, fundraisers, and grants. It's of vital importance that research continues to be funded so that progress can be made on a large scale to further understand, treat, or cure the disease.
While the coming years shows a lot of promise for the future of diabetes, the most important thing to consider is a healthy lifestyle. This can help prevent diabetes, or at least delay it.
Conclusion
In support of National Diabetes Awareness Month, we hope that you'll help further the research by giving your support to the various diabetic organizations. Seniors are among the highest group that suffer from diabetes and with continued support, the future may be brighter for them. Be well.
Bonaventure Senior Living
At Bonaventure Senior Living, we have Retirement Perfected, Living Perfected, Dining Perfected, and Fitness Perfected.  The best way to see for yourself is to Book-A-Tour today and discover how you can live life on your own terms. We specialize in Independent Living, Assisted Living, and Memory Care, that way, no matter what your current situation is, we have all levels of care covered if your needs ever change.
Independent Living
With Independent Living, we want you to enjoy Simplified Living, allowing you to have the freedom to do what makes you happy. Our Independent Living is designed to accommodate the exceptional senior lifestyle that you've earned. What's even better, is that with Independent Living we offer whatever supportive services that you may need at any time you may need them. Now that's Retirement Perfected.
Assisted Living
Assisted Living at Bonaventure Senior Living is simple: all the lifestyle benefits of our Independent Living, but with any extra support that you may need. Our philosophy is based on three simple things: choice, independence, and dignity. Now that's Assisted Living at its finest.
Memory Care
Every senior is a unique person, and our Memory Care approach is no different. We tailor our Memory Care by connecting with family members and taking time to understand each person's specific circumstances. This includes mental, emotional, and physical health. Our Memory Care creates an honorable and professional plan to make sure that each person lives their life to the fullest. That's the way Memory Care should be.