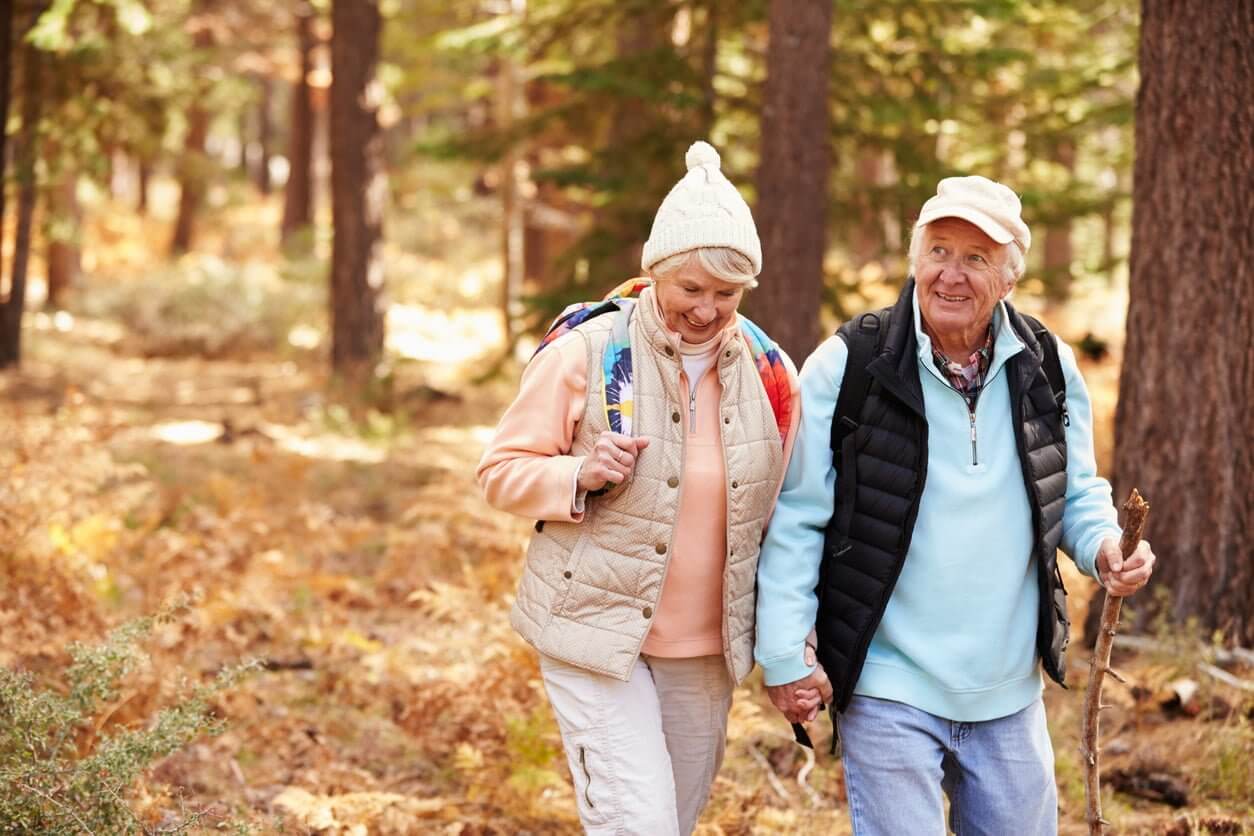 Staying Fit in Your Senior Years Is Essential
Staying fit in your senior years is essential to having a healthy, active lifestyle. Adding fitness into your daily life has never been easier. Below you'll find a list of a few different ways to have a lot of fun while sneaking some exercise in.
Dancing Lessons
Do you know how to dance? If so, you can try to take lessons of a type of dance that you don't like. You may be an expert at ballroom dancing, but have you ever tried the Salsa? If you don't know how to dance, this is a great way to learn while still exercising. There are lots of places that offer dance lessons at reasonable prices, levels of skill, and different types. Learn the Tango, the Square Dance, or maybe a new-style dance, like hip-hop. Dance is a great way to have a lot of fun while also getting in shape.
Hiking
Take a journey outdoors and relish in the beautiful sights, smells, and nature, while hiking. Hiking is just walking, which is exercise. The fresh air is wonderful for the body and the beauty of nature will make you feel like you're hardly doing any exercise, when in fact, you're exercising quite a bit.
Go on a Bike Ride Picnic
This one is a lot of fun. Plan a nice, healthy picnic lunch, with a destination in mind, and ride your bike there. Bring along family or friends and have a great day while getting your body moving.
Geocaching
If you've never heard of geocaching, you're missing out. It's type of adventure hunt that involves using a GPS to find a hidden cache of items. Sounds easy, right? Not exactly. It can be quite the adventure. Sometimes you are able to find one cache of trinkets, but then have to move an item to another hidden cache somewhere nearby. GPS is pretty accurate, but only within so many dozen feet, so finding a small box hidden in some brush can be quite the challenge. A decent amount of walking is involved, which is where your exercise comes in. Make sure to bring some small trinkets to put in the boxes, and also make sure you fill out the geocache logbook that's normally included in the box.
Fitness Perfected
At Bonaventure Senior Living independent living, assisted living, and memory care communities, we have a Fitness Perfected program that includes numerous fitness classes. While you may know that you're exercising, unlike the above ideas, with our Fitness Perfected classes you'll have so much fun you won't care that you're working out. Our classes are professionally designed to accommodate every skill level and we offer a huge variety of class types. It truly is Fitness Perfected!
Conclusion
We hope that you found these ideas inspiring. Who says you can't have fun and get fit at the same time? These ideas can help make that happen!
Bonaventure Senior Living
At Bonaventure Senior Living, we have Retirement Perfected, Living Perfected, Dining Perfected, and Fitness Perfected.  The best way to see for yourself is to Book-A-Tour today and discover how you can live life on your own terms. We specialize in Independent Living, Assisted Living, and Memory Care, that way, no matter what your current situation is, we have all levels of care covered if your needs ever change.
Independent Living
With Independent Living, we want you to enjoy Simplified Living, allowing you to have the freedom to do what makes you happy. Our Independent Living is designed to accommodate the exceptional senior lifestyle that you've earned. What's even better, is that with Independent Living we offer whatever supportive services that you may need at any time you may need them. Now that's Retirement Perfected.
Assisted Living
Assisted Living at Bonaventure Senior Living is simple: all the lifestyle benefits of our Independent Living, but with any extra support that you may need. Our philosophy is based on three simple things: choice, independence, and dignity. Now that's Assisted Living at its finest.
Memory Care
Every senior is a unique person, and our Memory Care approach is no different. We tailor our Memory Care by connecting with family members and taking time to understand each person's specific circumstances. This includes mental, emotional, and physical health. Our Memory Care creates an honorable and professional plan to make sure that each person lives their life to the fullest. That's the way Memory Care should be.