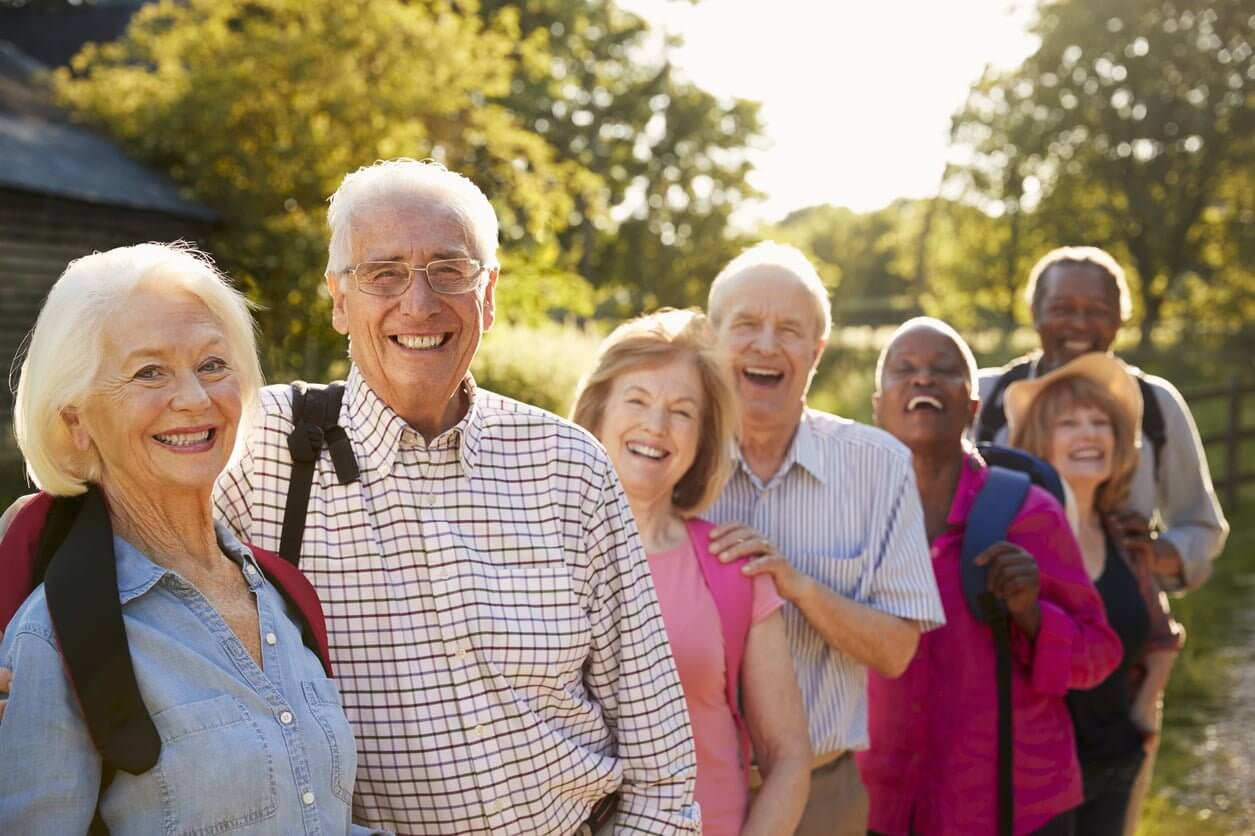 Making Senior Life Easier
It's common knowledge that as we get older things can become harder to accomplish. While not always the case, most seniors find that what used to be a simple task, now lends a little more effort. Some things can even be a downright struggle.
Finding solutions to make the everyday tasks easier is a great way to improve the day-to-day lives of seniors. Below you'll find a variety of ideas that can assist with just that goal. We'll also provide you with links so that you can purchase these items if you find that it is something that would benefit yourself or a loved one.
Large-Button Universal Remote
Give back the ability to take control of your viewing experience with the Flipper large-button universal remote control. This remote is extremely simple to use and has large buttons for easy pressing. There are only a total of six main buttons: on/off, mute, channel up, channel down, volume up, and volume down. The remote has a slide-down feature that reveals other, smaller buttons, like numbers and programming buttons. It's super easy to use and works with nearly all television and cable/satellite companies. The remote is $29.95 on Amazon, but can be extremely beneficial for those that struggle with not only small button remotes, but also remotes with numerous confusing buttons. Get it HERE.
Key Turner
Something as simple as turning a key in a door can cause frustration, and sometimes even pain. Adding more leverage to your keys is a simple, cheap, and quick fix to remedy this problem. For $6.64 you can get a pack of two EZ Key Turners. These lightweight devices fold and snap over your existing keys and essentially give it a sturdy handle that makes key turning a breeze. Get it HERE.
Lock Laces Elastic No Tie Shoe Laces
While their name may be difficult to say, these laces are simple and effective to use. For those that struggle to bend down and stay there for as long as it takes to tie shoes, these elastic laces will be a lifesaver. The tension on these laces are adjustable, but because they're elastic, they will never feel too tight. Simply press the button, pull the cord, and you're done. These are designed for sneakers, although they can be used in any shoe, they just may not look professional for dress shoes. They are a bit costly, but for the ease of use and back-saving benefits, the $20.99 sticker price isn't as shocking. Get it HERE.
The Cane Seat
Sometimes when you're walking you may need a break and want to sit down. Unfortunately, that's not always possible depending on where you are. Well, if you use a cane it is now possible with the folding cane seat. It features a sturdy cane when closed and provides a comfortable seat to rest on when open. It has a weight limit of 250 pounds and costs $22.65. It's perfect for those times you want to get out and do some walking, but also want a place to sit and rest. Get it HERE.
The Grip'n Grab Reach Tool
This one is a classic in the realm of senior support. The Grip'n Grab reach tool is perfect for seniors that want to reach something but need a little extra assistance. It's not only comfortable to use, but it's also sturdy and can securely hold up to five pounds. Its versatility allows for objects that are high or low to be picked up without adding strain to your back or legs. It's $17.73 on Amazon. Get it HERE.
Big-Button Photo Phone
Small buttons can be a hassle, and remembering everyone's phone number can be a nightmare. But with the big-button photo phone you'll have no problem. This phone features very large buttons so that dialing a number is simple. Even better, you can program common phone numbers and place a photo in a slot so that when you want to call your child, for example, you simply press the button with his or her face on it. Another great feature is its clear sound 85 decibel adjustable ringer and bright ringing lights. This ensures that those with hearing issues can better hear, or see, that there's a call coming in. It's the highest on our list at $67.39, but it can be an invaluable piece of senior technology. Get it HERE.
Zipper and Button Puller
If you have arthritis or other issues with your hands, then getting dressed may be a pain, literally. What you need is a zipper and button puller. There will be no more struggling with tiny buttons and stubborn zippers. This product will give you the dressing relief you need for only $5.49. Get it HERE.
Conclusion
This day-and-age, if you have an ailment, condition, or just need some sort of help with something, chances are there's a device or tool just for that. Improving the lives of seniors is essential for a better state of mind and prolonged happiness. Be well.
Bonaventure Senior Living
At Bonaventure Senior Living, we have Retirement Perfected, Living Perfected, Dining Perfected, and Fitness Perfected.  The best way to see for yourself is to Book-A-Tour today and discover how you can live life on your own terms. We specialize in Independent Living, Assisted Living, and Memory Care, that way, no matter what your current situation is, we have all levels of care covered if your needs ever change.
Independent Living
With Independent Living, we want you to enjoy Simplified Living, allowing you to have the freedom to do what makes you happy. Our Independent Living is designed to accommodate the exceptional senior lifestyle that you've earned. What's even better, is that with Independent Living we offer whatever supportive services that you may need at any time you may need them. Now that's Retirement Perfected.
Assisted Living
Assisted Living at Bonaventure Senior Living is simple: all the lifestyle benefits of our Independent Living, but with any extra support that you may need. Our philosophy is based on three simple things: choice, independence, and dignity. Now that's Assisted Living at its finest.
Memory Care
Every senior is a unique person, and our Memory Care approach is no different. We tailor our Memory Care by connecting with family members and taking time to understand each person's specific circumstances. This includes mental, emotional, and physical health. Our Memory Care creates an honorable and professional plan to make sure that each person lives their life to the fullest. That's the way Memory Care should be.