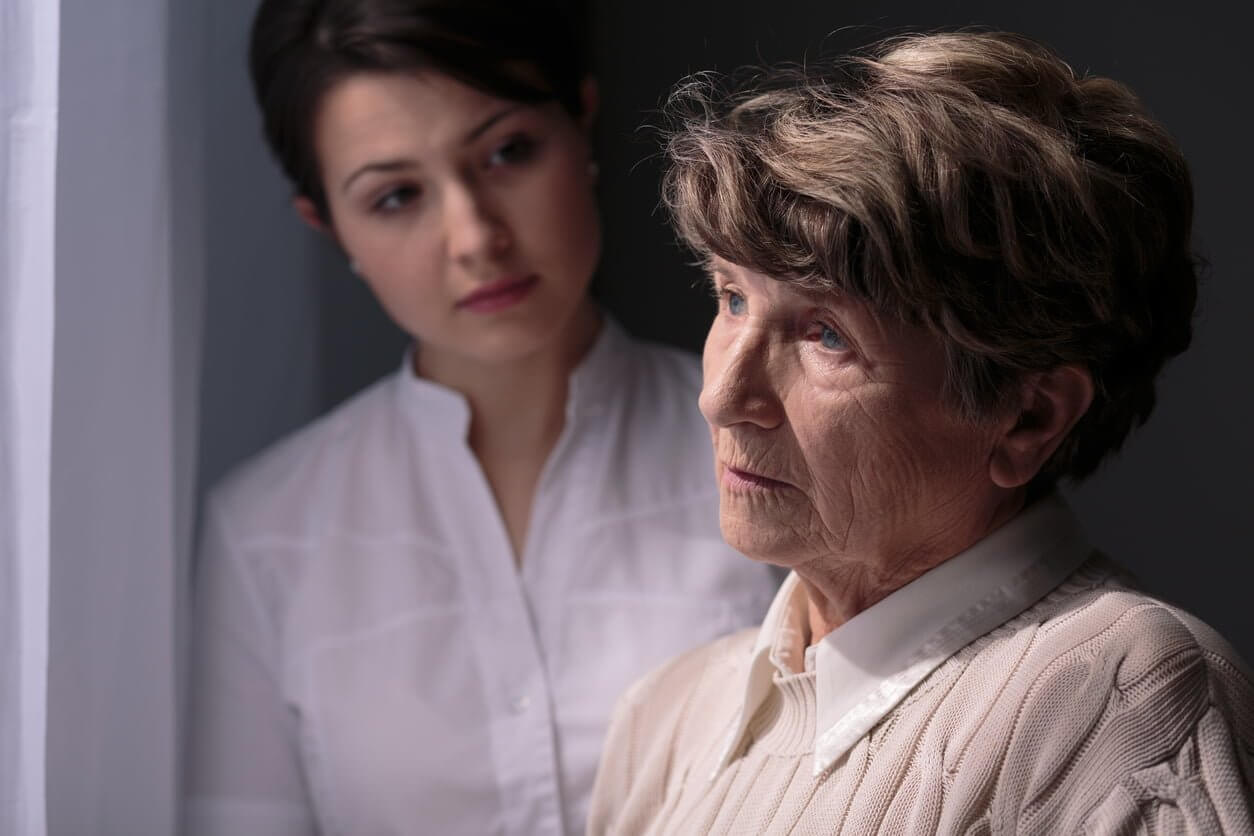 Signs of Dementia
Dementia is a grouping of symptoms that can occur in people aged 65 and older, although it does occur quite commonly in those younger than 65. But, for the most part, dementia primarily affects those in their senior years.
Recognizing and understanding the signs and symptoms of dementia can allow for better preparation in the future. While the list below isn't the only signs of dementia possible, it is some of the most common. If you or your loved one is suspected of having dementia or other related cognitive impairments, seek medical advice from a professional. Chances are, if you live in a retirement living or assisted living community, caregivers and nurses, as well as other staff may begin to notice the subtle changes that could point to dementia. This information will be communicated to family members so that a diagnoses can be made from doctors and possible changes in care can be made.
Short-term Memory Changes
While some moderate short-term memory loss is common in older adults, a sudden spike in loss could be a sign of dementia. Most often the memory loss is seemingly meaningless, like forgetting where something is, why they entered a room, or not knowing what is supposed to happen on a particular day at a particular time.
Mood Changes
A very common sign of dementia is a sudden change in mood. If you or your loved one normally goes to all the activities at your independent living or assisted living community, but is suddenly too depressed to participate in activities, then it could be an early sign of dementia. This is generally only true if there is no underlying cause of the depression, like a death in the family, or financial loss. If the mood change is sudden and without cause, then this could be a sign of dementia.
Loss of Interest
Similar to the previous sign, loss of interest is very common among those with dementia. If they don't want to go out with friends, enjoy happy hour at their retirement or assisted living community, or lost interest in their normal hobbies, then it is possible that this could be a sign of early dementia. Of course, this would not be a single occasion, but rather multiple occasion with no reasoning.
Finding the Correct Words
Someone that has difficulty communicating their thoughts may be showing signs of dementia. This struggle to find the right words may even lead to abnormal frustration, and in some case, can lead to sadness.
Repetition
Being overly repetitive is common in those with dementia and can be an early sign. Things like brushing their teeth more times than normal, or trying to shave multiple times. Even collecting various items to the point of obsession can be a sign of dementia.
Dementia Conclusion
While researchers search for a cure to dementia and other related cognitive impairments, strides are being made at the community level. At retirement living and assisted living communities, staff members are typically trained to spot signs of dementia so that proper steps can be made. Most communities have a dedicated memory care unit that specializes in taking care of those with dementia.
Bonaventure Senior Living
At Bonaventure Senior Living, we have Retirement Perfected, Living Perfected, Dining Perfected, and Fitness Perfected.  The best way to see for yourself is to Book-A-Tour today and discover how you can live life on your own terms. We specialize in Independent Living, Assisted Living, and Memory Care, that way, no matter what your current situation is, we have all levels of care covered if your needs ever change.
Independent Living
With Independent Living, we want you to enjoy Simplified Living, allowing you to have the freedom to do what makes you happy. Our Independent Living is designed to accommodate the exceptional senior lifestyle that you've earned. What's even better, is that with Independent Living we offer whatever supportive services that you may need at any time you may need them. Now that's Retirement Perfected.
Assisted Living
Assisted Living at Bonaventure Senior Living is simple: all the lifestyle benefits of our Independent Living, but with any extra support that you may need. Our philosophy is based on three simple things: choice, independence, and dignity. Now that's Assisted Living at its finest.
Memory Care
Every senior is a unique person, and our Memory Care approach is no different. We tailor our Memory Care by connecting with family members and taking time to understand each person's specific circumstances. This includes mental, emotional, and physical health. Our Memory Care creates an honorable and professional plan to make sure that each person lives their life to the fullest. That's the way Memory Care should be.