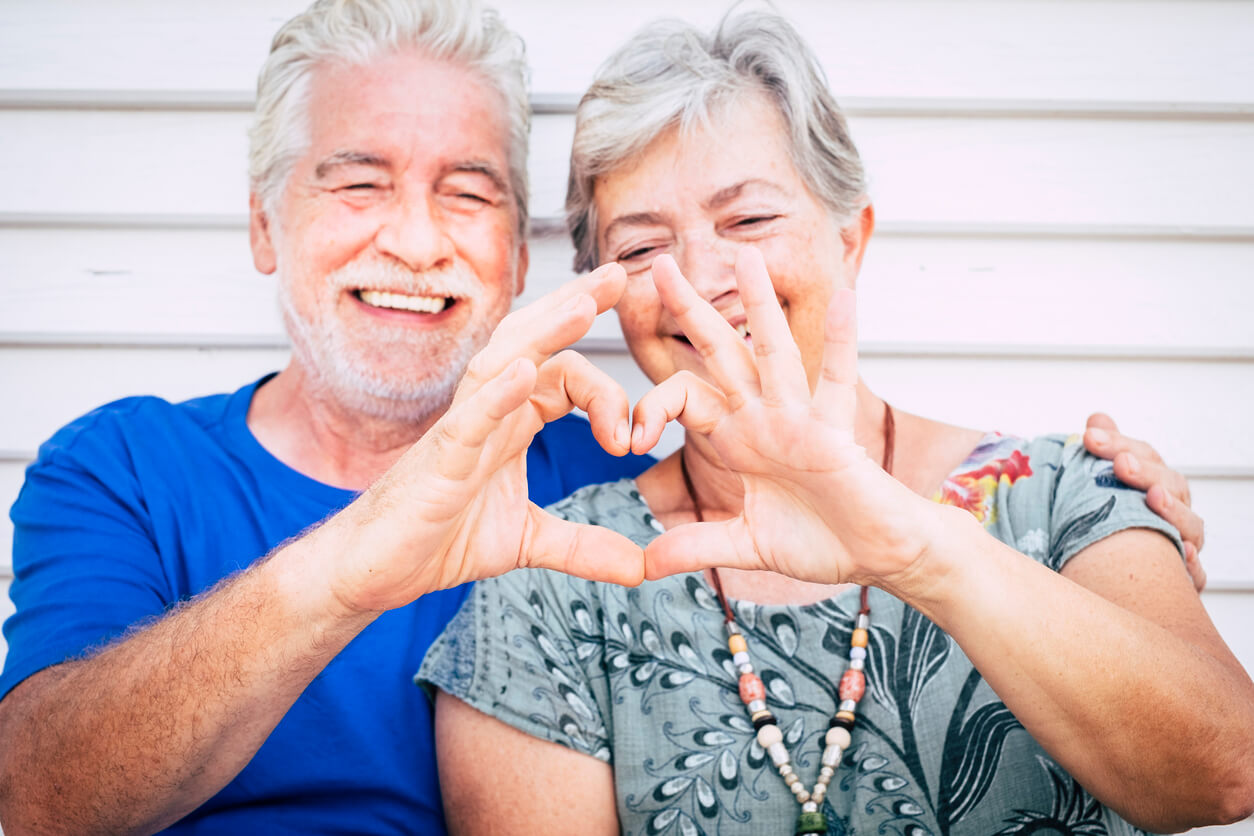 Your heart is the powerhouse of your body. As we age, the heart begins to weaken, limiting the blood supply to vital organs and zapping your energy. Besides doctor prescribed medication, there are ways to improve the health of your heart by simply changing a few things in your day-to-day life.
Heart-Healthy Diet
Eating healthy can be difficult, and expensive, but in the long run it's worth it for the health of your heart. Seniors need more healthy foods than younger people, because their body tends to work harder to do similar things. Plus, senior bodies have spent years working at maximum efficiency, so as we age the things that once kept us energized and healthy, now may not work as good.
Diets high in salt tend to have a negative effect on seniors. Excessive salt can raise blood pressure, among other things. Trying to limit how much salt you intake is one of the most important things a senior can do for their heart. Also, diets heavy in fat can add a build-up of cholesterol, an artery-clogging substance that can cause heart-attacks and more. Try limiting the amount of fat and salt in your diet.
Heart-Healthy Diet Ideas
Eat vegetables. Simple as that. For the biggest benefits, eat vegetables that are dark green, like broccoli. But really, any plants are better than processed foods. Vegetables, fruits, beans, and legumes are great ways to reduce your salt intake and take in more essential vitamins and minerals. Diets high in vegetables have been shown to reduce heart attacks, blood pressure, vitamin deficiency, and lots more.
Skip the beef, go for the lean chicken. Specifically, chicken breast. Choose a boneless, skinless chicken breast, baked, with minimal salt and fat, with a side of vegetables, and you'll be heading in the right direction toward a healthy heart. Red meat, like beef, are super high in cholesterol and salt. Reduce, or eliminate your red meat intake and switch to lean meats. Fish is also a good choice. Even fatty fish are okay, because they contain what is known as essential fats. Those are fats that are actually good for you, like Omega-3 fatty acid.
Water
Lots of people drink soda, coffee, tea, milk, and juice. While okay in small doses, when you drink these all the time you do more harm than good. Water is the key to a healthy body. Drinking water can help with so many different things: blood pressure, heart disease, kidney issues, and tons more. Water is the single healthiest thing you can drink. Drink lots and reap the rewards.
Exercise
Dieting is great, but keeping the body moving can have a lasting effect. Senior's hearts tend to be weaker from years of pumping blood through their body. Doing exercise can help strengthen the heart. Each person needs to know their limit, as over-exercising can cause other problems. Speak with your doctor about what kind of exercise is right for you.
Starting with light exercise is generally recommended until you build up a tolerance and strengthen muscles. Not only will you have more energy after exercise, you'll begin to lose weight, build muscle, and feel all-around better.
Conclusion
Diet, water, and exercise. No fads here. Just simple steps to help you make you heart beat longer and stronger. Doing these can give you the improvements to your health that you need to keep on going for years to come. Before you start a new dieting or exercise regimen, please speak with your doctor to make sure you're healthy enough. Be well.
Bonaventure Senior Living
At Bonaventure Senior Living, we have Retirement Perfected, Living Perfected, Dining Perfected, and Fitness Perfected.  The best way to see for yourself is to Book-A-Tour today and discover how you can live life on your own terms. We specialize in Independent Living, Assisted Living, and Memory Care, that way, no matter what your current situation is, we have all levels of care covered if your needs ever change.
Independent Living
With Independent Living, we want you to enjoy Simplified Living, allowing you to have the freedom to do what makes you happy. Our Independent Living is designed to accommodate the exceptional senior lifestyle that you've earned. What's even better, is that with Independent Living we offer whatever supportive services that you may need at any time you may need them. Now that's Retirement Perfected.
Assisted Living
Assisted Living at Bonaventure Senior Living is simple: all the lifestyle benefits of our Independent Living, but with any extra support that you may need. Our philosophy is based on three simple things: choice, independence, and dignity. Now that's Assisted Living at its finest.
Memory Care
Every senior is a unique person, and our Memory Care approach is no different. We tailor our Memory Care by connecting with family members and taking time to understand each person's specific circumstances. This includes mental, emotional, and physical health. Our Memory Care creates an honorable and professional plan to make sure that each person lives their life to the fullest. That's the way Memory Care should be.