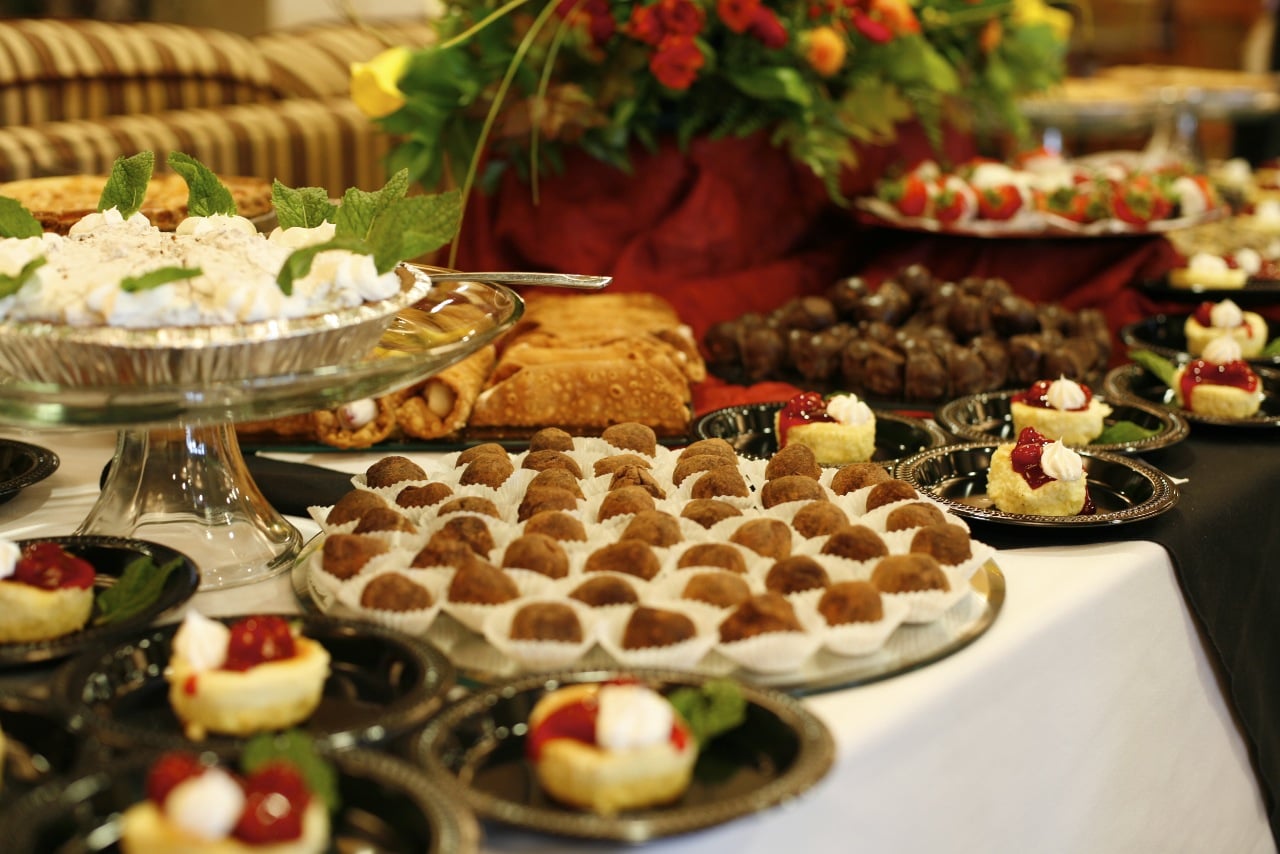 When you or your loved one are searching for a senior living community, the last thing you want on your plate is, well, bad food. At Bonaventure senior living, we understand the importance of good, quality food that's not only healthy, but also tastes really good. We also understand that having the freedom of choice when it comes to dining is also a big deal.
Dining With Options
"Bonaventure offers up to 18 menu options weekly to choose from which gives our residents a wide variety of choice," Donna Smith, Food Service Director for Bonaventure senior living, said. "In addition to the weekly menus, Bonaventure also offers dietary exception menu options to assist residents with additional dietary needs such as vegetarian, gluten-free, dairy-free, or diabetic—just to name a few." These menu options are available upon request and are combined with coaching and counseling with the Dining Service Manager on how to manage choices from the main menu.
Donna has been with Bonaventure senior living for almost five years. During her tenure at Bonaventure, Donna has made numerous changes to how we serve our residents, and continues to make industry-setting changes for the benefits of all Bonaventure residents.
Fresh and Healthy Is Key
"Bonaventure uses local purveyors for fresh fruit and produce to keep our menus seasonal," Donna said. "Each community is provided with current information on what's in season and at peak and then those options are used whenever possible in our daily menu production."
Other senior living communities can fall short of remembering that everyone is different and may have special food preferences. Not at Bonaventure senior living. We offer a weekly vegetarian menu, as well as vegan options to enhance the menu choices for our residents. These options can include: quinoa, brown rice, and legumes. Combine that with an assortment of fresh, sautéed vegetables and you've got a healthy and tasty dining experience.
Bonaventure senior living also sources as many products as possible that are trans-fat and MSG free. This ensures that you're always going to get the best possible meal available in the industry.
We Serve A Lot Of Meals
"Bonaventure understands it is not realistic to be able to provide the perfect menu to please every palate," Donna noted. "Especially when you serve over 28 communities with over 3700 individual tastes. But every Bonaventure community has the same ultimate goal, 'to serve a beautifully presented plate of food, freshly prepared, at an appropriate temperature, in a timely manner to make the dining experience an exceptional one.'"
Your Input Matters
Bonaventure senior living truly believes in what the residents want. This is why we hold food forums every month. This is an opportunity for residents to offer their input as to what they would like to see as options. Ideas are then taken into consideration by the Dining Service Manager. The idea can then be implemented into the monthly special events, like 'Friends and Family'. The ideas can also be submitted to the Food Service Office which solicits resident's requests from every community for all menu planning.
You can take a look at one of our sample menus. Then you can see for yourself why Bonaventure senior living is leading the industry in quality, tasty, and healthy food. Others just can't compare.
If reading this got you salivating and made you want to try our food, then please visit our website. There you can find a Bonaventure senior living community near you. This will allow you to schedule a tour and even get a delicious lunch, on us. You'll taste for yourself why Bonaventure senior living is truly the delectable choice.