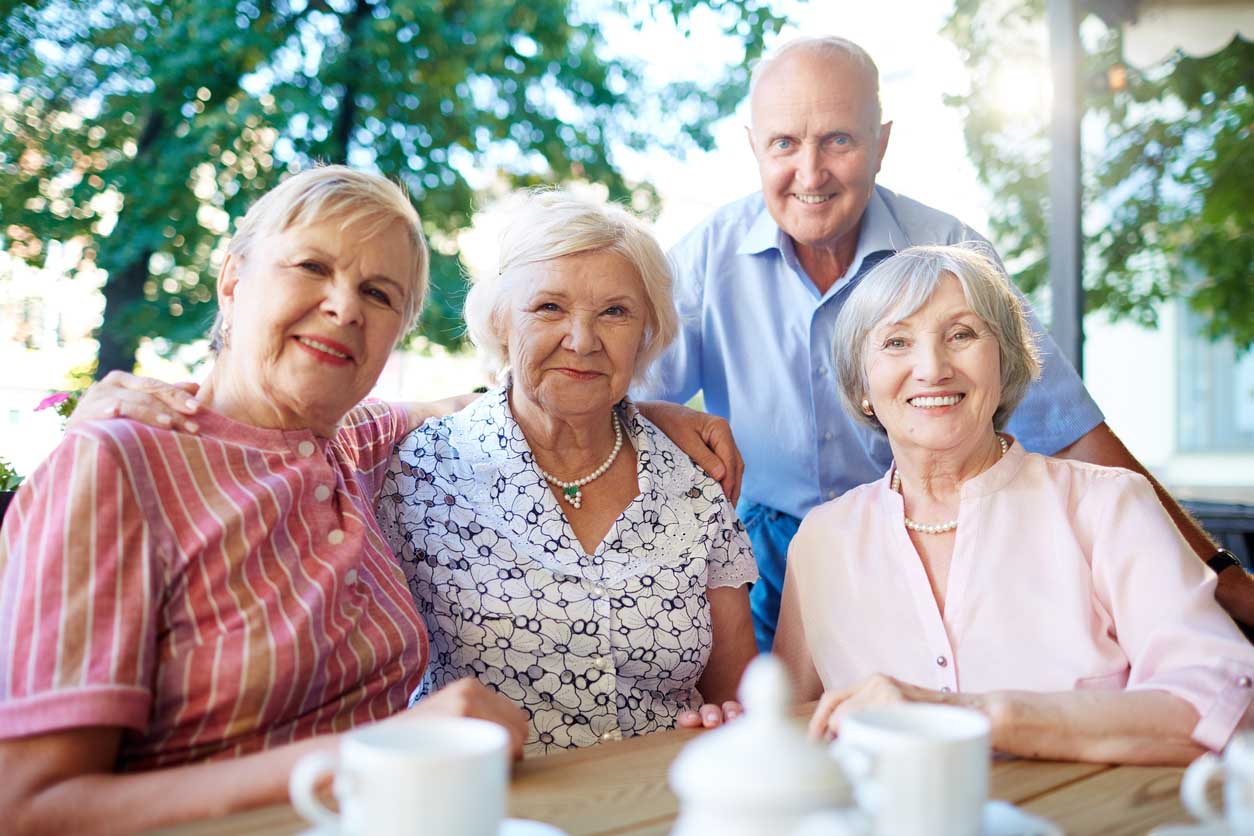 Types of Senior Living
When it comes time to choose a senior living community, there can be a lot of different types. To say nothing of different companies, the various kinds of senior living are designed to suit the needs that you have at any stage of your retirement. It can be an overwhelming experience. With Bonaventure's help and this guide, you'll be able to better judge what type of senior living community you would be best in.
Also called independent living, this type of senior living community is best suited to those that are mostly independent of any medical assistance. If you are active in your own needs, for example: showering, toileting, medicine management, and ambulation, then most likely retirement living is for you. Retirement has all the perks of a senior living community, but with the added freedom of independence to control your daily needs yourself. Retirement living communities generally provide a meal plan for those that are independent. For example, you can choose from one, two, or three meals a day, each with their own respective price-point. Just about all retirement communities will have private suites with full-size kitchen appliances. This makes it easy for you to cook what you want, when you want. Most retirement communities also feature assisted living communities within the building. This makes it easy to transition to assisted living should your needs change.
Assisted living is designed to be an all-inclusive senior community. There are typically varying levels of care available, depending on your needs. Each level offers more care and is tailored specifically to your individual needs. If you need help with medication management, assisted living can help. If you require assistance in and out of the bathroom, assisted living has you covered. Assisted living will have service plans that denote type and amount of care, as well as things like how many meals are part of your plan. Another difference is in the style of the suites. Most assisted living suites do not have full-sized kitchen appliances. There may be a microwave and fridge still, but appliances like an oven and range are generally not included. This is for safety reasons. There is always 24-hour staff available for the safety of assisted living residents. All activities and outings typically apply to both retirement living and assisted living, so you won't miss out on any of the fun. In conclusion, if you or your loved one has needs that cannot be met independently, then assisted living is probably a good choice.
Also referred to as dementia care or Alzheimer's care, memory care is a type of senior living community that is quite different from retirement and assisted living communities. This is because those in memory care have impairments related to their memory and require support and care of a different nature than the other types of senior living. When a person has dementia or other related cognitive impairments, oftentimes confusion, frustration, and even anger can be present on a day-to-day basis. Having trained staff that understand how to deal with situations that can sometimes become quite difficult is paramount to quality care and a thriving lifestyle. Almost all memory care communities are secured areas. This ensures that no residents accidentally, or deliberately, wander off. All doors are locked and require a key, key-fob, or code to enter or exit. Memory care tailors care plans for the individual as well as the group. Activities, meals, and other aspects of the day are carefully planned and structured to maintain the best quality of care, while providing as fun and engaging lifestyle as possible. All meals for those in memory care are provided, and rooms do not have any kitchen appliances.
Respite Care
Respite care can be an important type of care for not only the resident, but the family of the resident. For seniors that have a live-in caregiver, like a family member, it can become necessary for the family to take a break from care. This can revitalize the family member who may be overworked. Respite care does just that. A residents essentially moves in to a community for a short amount of time, typically a week or so. They will receive all the amenities of the community for the period of time that they're staying in the community. Respite care is not only good for the caregiver to reinvigorate themselves, but respite care also provides a chance for seniors to become acquainted with a particular community and may decide, more often than not, that they enjoy the style of living a senior living community has to offer. They may also feel the need to separate themselves from their caregiver to bring back the feeling of family, as being a family caregiver can often be hard on the relationship. Respite care is generally only offered to those that would be in an assisted living or memory care level of needs. Respite care can be a great thing and offer numerous benefits to both the one being cared for and the ones doing the care-giving.
Senior Living Conclusion
Finding the right type of senior living community can be a challenge, but with our simple guide it should be an easier journey for you and your family. At Bonaventure Senior Living, we offer all the types of care previously listed.
Regardless of what type of senior living community you need, Bonaventure senior living is sure you'll find your new home with us. We provide the means for life on your terms and we have Retirement Perfected. Our tailored and plentiful activities and events are not only fun, but also engaging and purposeful. We strive ourselves on being the best in the business, that's why 96% of residents have recommended us to their families and friends. We're always having fun, just have a look at our Facebook for all the exciting things we're doing.
You can also have a look at our website for more information and to find a community near you. One of the best ways to get to know a community and what type of senior living best suits you is with a tour. Tours can answer any questions you may have about the community, plus provide you with valuable information so you that you can make an informed decision when it comes to your retirement needs. From everyone at Bonaventure senior living, good luck on your journey to a perfect retirement.