Buying a gift for your loved one can be a difficult process. Figuring out what they want, if it's available, and if it's affordable can be enough to drive you mad during the holiday season. Then do that for everyone on your Christmas list and it's enough to induce a sense of panic that can leave you confused, exhausted, and possibly filled with regret. With our guide to senior gift-buying, we've taken out some of the struggle and some of the guess work that can come from shopping for your senior loved ones.
Gifts for Those in Independent and Assisted Living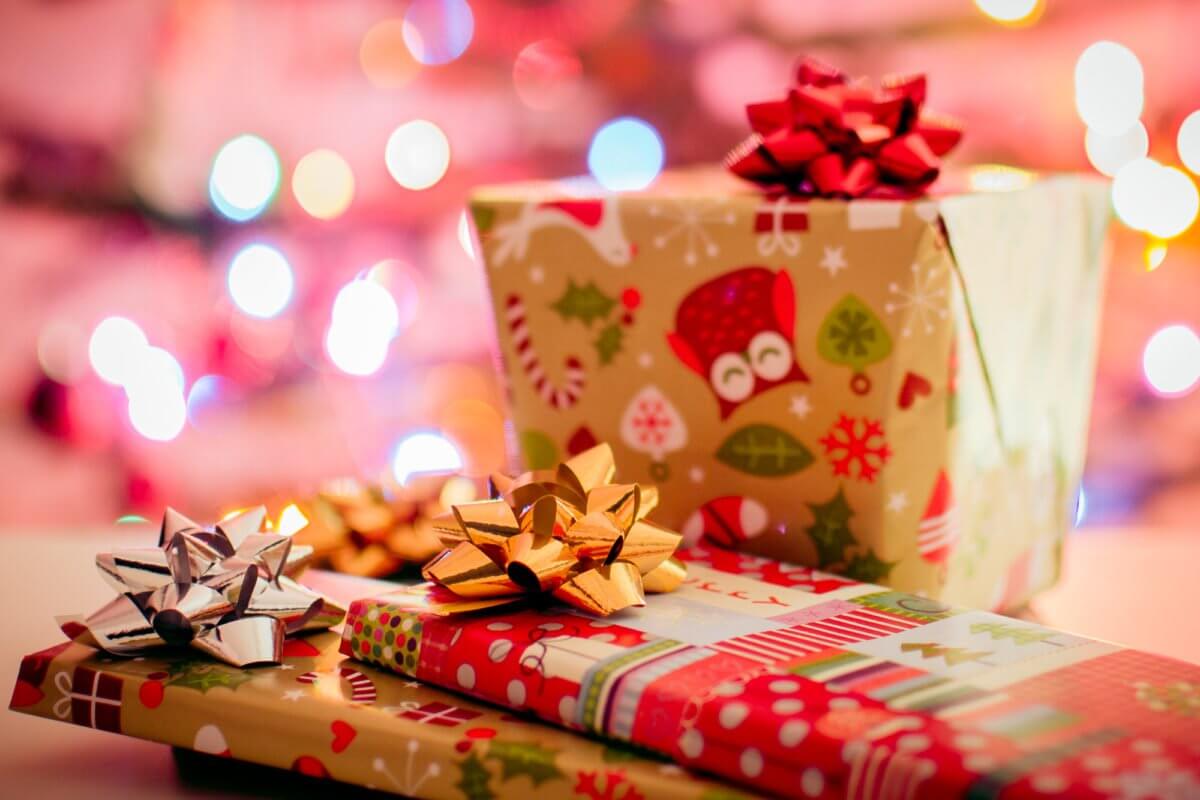 1. Kindle E-Reader
Rounding the top of our list is an essential item for any senior in independent or assisted living. The Kindle E-Reader. These things are amazing. Super simple to set up and even easier to use. This gift is perfect for those senior that insist technology is too confusing. The Kindle will eliminate that. It features a six-inch, glare-free touchscreen display. It connects to Wi-Fi for easy book downloading and has built in Audible, which is the world's largest collection of audio books. You can easily switch from reading to listening. Amazon has the largest collection of E-Books on the market. Best-Sellers are available at an affordable price, but there's also a massive collection of free E-Books. Did you know, reading has been shown to strengthen the mind and could quite possibly help stave off mental degeneration? You loved one will never be without a book again. Find one for the low price of $79.99.
2. Electronic Photo Frame
Second on our list is something that every senior is sure to love. An electronic photo frame. These nifty gadgets will allow you to load hundreds, sometimes thousands, of photos onto them and have them play a slideshow for your loved one. No need to get photos printed, framed, and find wall space anymore. One frame can house endless photos, and when more photos are taken, you simply load more on to the frame and you're good to go. Starting at $47.99 at Best Buy, these Photo Frames are sure to please even the toughest of gift critics.
3. Custom Photo Blanket
Keeping warm is a necessity, especially this time of year. A warm blanket is always a welcomed gift, but why stop there. At Walmart, you can buy a blanket in many types of fabric with photo(s) printed right on them. This makes the gift of something warm even warmer. You can have a photo of their grandkid printed right on a fleece blanket, or a photo of their beloved pet on a woven throw, maybe go the extra distance and put a family photo onto a soft and comfortable Sherpa style blanket. You can even get photos printed on throw pillows. The only limit is your imagination. At the Walmart Photocenter online you can simply drag and drop your photo onto the style of blanket or pillow of your choice and in a short amount of time you'll receive the wonderful and thoughtful gift at your doorstep. Starting at around $25 for a simple fleece blanket, and going up to $130 for a complex photo collage quilt, the sky is the limit for this wonderful and comforting gift. Guarantee they'll love it.
4. Grandparent Talk
On the cheaper, and probably more involved, end of the gift range, is Grandparent Talk for under $8.00. This game is a great way to get grandparents and grandkids to interact more with each other. The game contains a set of 100 cards and each card has a life question that will help spark a memory that your loved one may have not recalled for years. The game is attached to a ring so that it's easily transported and cards aren't lost. This game come highly recommended from reviewers and we also think it's a great thing for your older loved one.
5. Heating Pad
Ending our list at just $19.99 is a wonderful Microwavable Heating Pad. Heat can do so much for pain and aches. It can increase blood flow to help replenish oxygen levels to the body, it can reduce pain in joints, tendons, and ligaments, and can give an overall relaxing feeling. Simply toss in the microwave for 20 to 40 seconds and this pad will stay warm for up to 20 minutes. Then just repeat as many times as needed. This is the perfect gift for your loved one that is in various types of pain. We're sure they'll love this little pad.
Gift for Those in Memory Care
1. DayClox
If your loved ones are suffering from dementia then you've probably noticed their frustrations when it comes to everyday things, like remembering where they are, or remembering family or friends. But one of the most common, and biggest frustrations that people with dementia have is remembering what day and what time it is. This is why our number one gift for those in memory care is the DayClox. This clock is very large, with a high resolution display that is perfect for those with poor eyesight. It can be used as a desk clock or a wall clock. Sometimes those with dementia, or related diseases, can have a difficult time deciphering abbreviations. This clock has none. It spells everything out in full and it has a non-glare display, so no source of light can prevent your loved one from being able to read it. It also features eight different languages and the ability to change it from a 12-hour clock to a 24-hour clock. This clock can help ease the frustrations that those with dementia can sometimes have, and at $52.95 we think it's completely worth it, and we're sure you and your loved one will think it's worth it too.
2. Adult Coloring Book
Coming in at number two is the Happy Coloring: Easy Flowers – Coloring Book for Adults. If you weren't aware of this new trend, coloring for adults is all the rage, but for good reason. Studies have shown that coloring is akin to meditation and can relax the mind and reduce anxiety, something those with dementia can have in excess. When coloring, the mind sort of turns off all other thoughts and distractions and purely focuses on the moment. Getting started is easy, just get some colored pencils or markers and begin coloring. This gift is simple, calming, and quite effective. At just $6.59 on Amazon it's totally worth it. Because this is a fad right now, these types of adult coloring books can be found at almost any store in large quantities and complexities. Although, we recommend sticking with ones that are simpler to start with.
3. Tangle Therapy Fidget
Sometimes when a person has dementia, or a similar disease, they can tend to get restless. Unfortunately, sometimes that restlessness can result in high anxiety. Well, one of the easiest ways to deal with anxiety is to do something to occupy the hands. The Tangle Therapy Fidget is the perfect remedy for restless hands or high anxiety. Simply twisting and turning the fidget will bring about a sense of calm to your loved one that will help them work through their anxiety. Starting at $7.30 on Amazon and holding a FDA registration and endorsement, the Tangle Therapy has a "Medical Device Establishment Registration by US FDA, making it an official form of recognized therapy that you can buy and use in your own home." Truly worth its weight in gold.
4. Comfort Food
What's better than a big helping of our favorite food? Not much. Something as easy as bringing your loved one a plate of their favorite dish, a plate of your famous Christmas cookies, or taking them out to eat can mean the difference between a rough day and an amazing day. Taste buds can bring about emotions and memories that can invoke a reaction that's awe inspiring. If your loved one enjoys cooking then bring them to your house and whip up a meal with them. This can be a great way to build memories for yourself that will fill your heart with joy in years to come, as well as making them quite joyful.
5. A Face-Book
Are you the type that enjoys being a little bit crafty during the holidays? We've got the perfect idea for you! A face-book, and no, we don't mean the social media website. A face-book is a binder with large, easy-to-see photos of faces. Here's what you do and why your loved should have one. Firstly, take a picture of everyone in your family that directly associates or visits your loved one with dementia. Then, get those photos printed at a photo-center, preferably quite large prints so that they're easy to see. Using scissors, cut out the background around the face to make just a simple face photo. Get yourself a binder with clear sleeves and put the photos in the sleeves along with a large-print piece of paper with the name and title of the person in the photo. For example, the paper would read something like this, "Jane Doe – Daughter". Now repeat with every photo you have and decorate the front of the binder. This face-book will help your loved one more easily recognize family members that visit. The costs will vary depending on numerous factors, but you should be able to buy a lot of the supplies at dollar stores. This simple gift can truly have an immediate effect on the quality of life for your family member. Now when you arrive at their residence and they can't figure out who you are, you can show them the face-book and watch as their face lights up with glee.
At Bonaventure Senior Living we hope that our 2017 senior gift-buying guide will help you in your task to buy a gift for your loved one, whether they're living in independent living, assisted living, or memory care. We understand how much love you have for your family and we hope that you and your loved ones have a wonderful holiday.