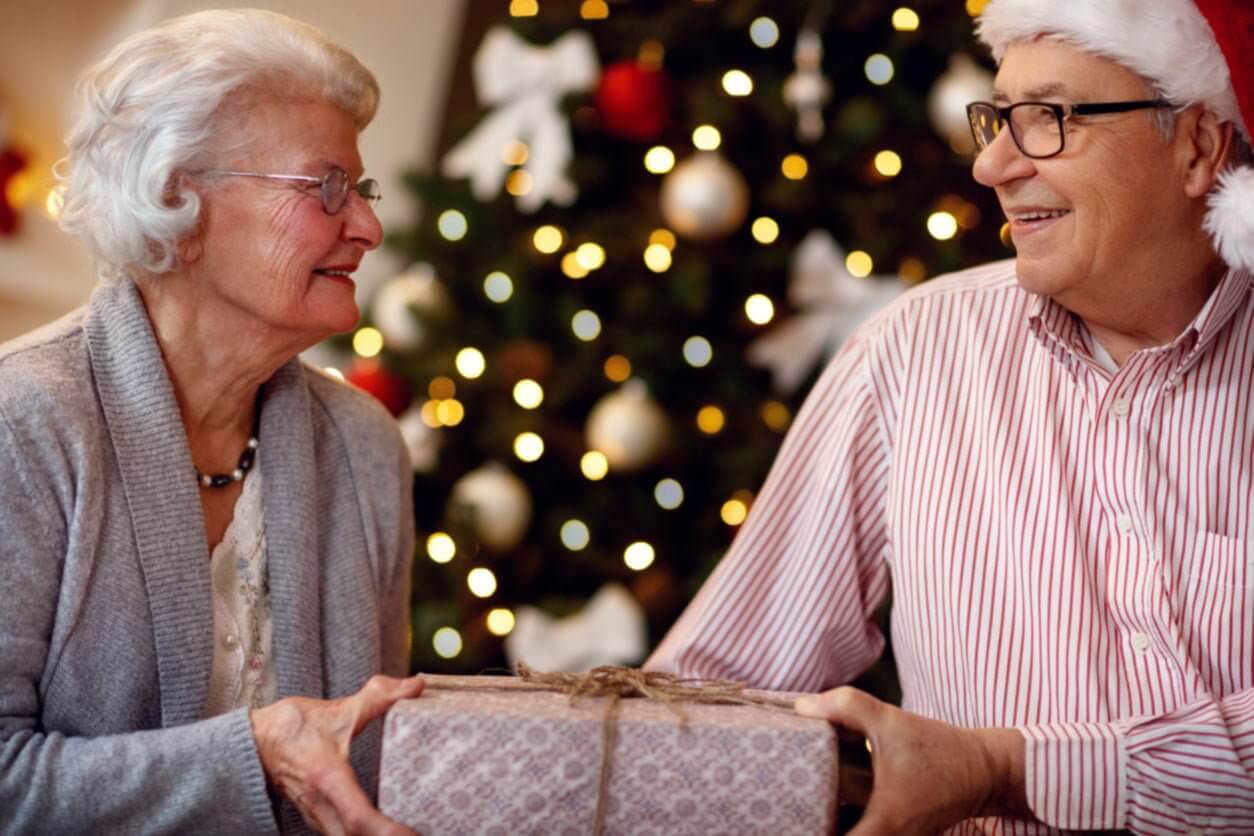 Bonaventure Senior Living communities always bring the festivities during the holidays. That's why staying home can be just as must fun as going out.
Holidays and Senior Living
Being in assisted living or memory care during the holidays doesn't have to be rough. In fact, it can be quite the enjoyable experience, with as little or as much inclusion as wanted. Because at Bonaventure Senior Living, we specialize in decking the halls.
With a member of your family in assisted living or memory care you've probably wondered about what goes on during the holidays at a Bonaventure Senior Living community. The short answer: a lot! We take the holidays very serious and understand the importance of providing a unique and fun time for your family.
Between 50 and 80% of those living in senior living communities stay in their communities instead of going to a family member's house. In memory care communities, that number can jump as high as 95%. Residents are more than free to leave their community and visit family members, but there are also many reasons to stay.
During the holiday season Bonaventure Senior Living pulls out all the stops, with carolers, tree decorating, wreath decorating, community donating, Christmas light tours, Christmas movies, cookie exchanges, and much, much more. The list is practically endless. There's also the reassurance that the care residents expect will still be available to them, care that family members may not be able to provide.
Some love decorating, some don't. Residents are encouraged to do as much or as little as they feel comfortable with when it comes to any activity.
Christmas lights are a beautiful thing to drive around and look at, and Bonaventure Senior Living's safe and trained drivers take many trips in our community buses around the community to see all the sights and decorations.
Speaking of buses, we frequently go out shopping, so that means our residents are able to get their gift shopping done just like they would if they were living on their own. The only difference is that we do all the heavy lifting. We drive them to the store and even load and unload their items from the bus.
Christmas Crafts Are So Much Fun
Christmas crafts are so much fun! During this time, crafting becomes a daily occurrence with a festive theme. Each craft that residents make are theirs to keep, of course, but those cute Christmas tree decorations also make wonderful gifts.
At Bonaventure Senior Living, the spirit of giving back is alive and flourishing. During this time we frequently hold canned food drives, coat donations, sock drives, and more. We believe that the true spirit of the holidays is the spirit of giving. All residents are encouraged to participate in all of our drives and donations. Residents love the sense of purpose they get when they give back to their communities.
Even during his busy schedule, sometimes Santa himself makes stops at Bonaventure Senior Living communities. Bring the grandkids in for a fun time filled with smiles (and maybe cries for the younger ones). Our community calendars can be a great resources for planning what activities residents, and their families, may be interested in attending. Also look out for flyers that may detail other special events.
Food During the Holidays is the Best
Food during the holidays is the best. Turkey, ham, pies, cookies, carb-filled side dishes, and drinks that warm your soul, like hot chocolate and apple cider. Bonaventure Senior Living has an amazingly trained staff of dining experts. Our chefs are just that, chefs. They have the training and the experience to provide your loved one with the best and freshest food possible. When the holidays roll out, we feast. Anything that you would typically see on any table during the holiday, we have in droves. Fresh, delicious, and prepared just the way you like it.
We Gladly Welcome You
We encourage residents to visit families at their home any time of the year, but this is especially true during the holidays. Your family members love seeing you and would love to spend time with you at your house. Of course, at any time during our holiday fun, families are more than welcome to join in on the action and take part in meals, activities, and any other festivities that are going on in the community. We gladly welcome you.
If you don't have family living at any of our many Bonaventure Senior Living communities yet, we'd love to give you a tour of a nearby community. Let us show you why Bonaventure Senior Living has Retirement Perfected and is the best choice for your family member. Just click the link for more information: https://bonaventuresenior.com/retirement-perfected/