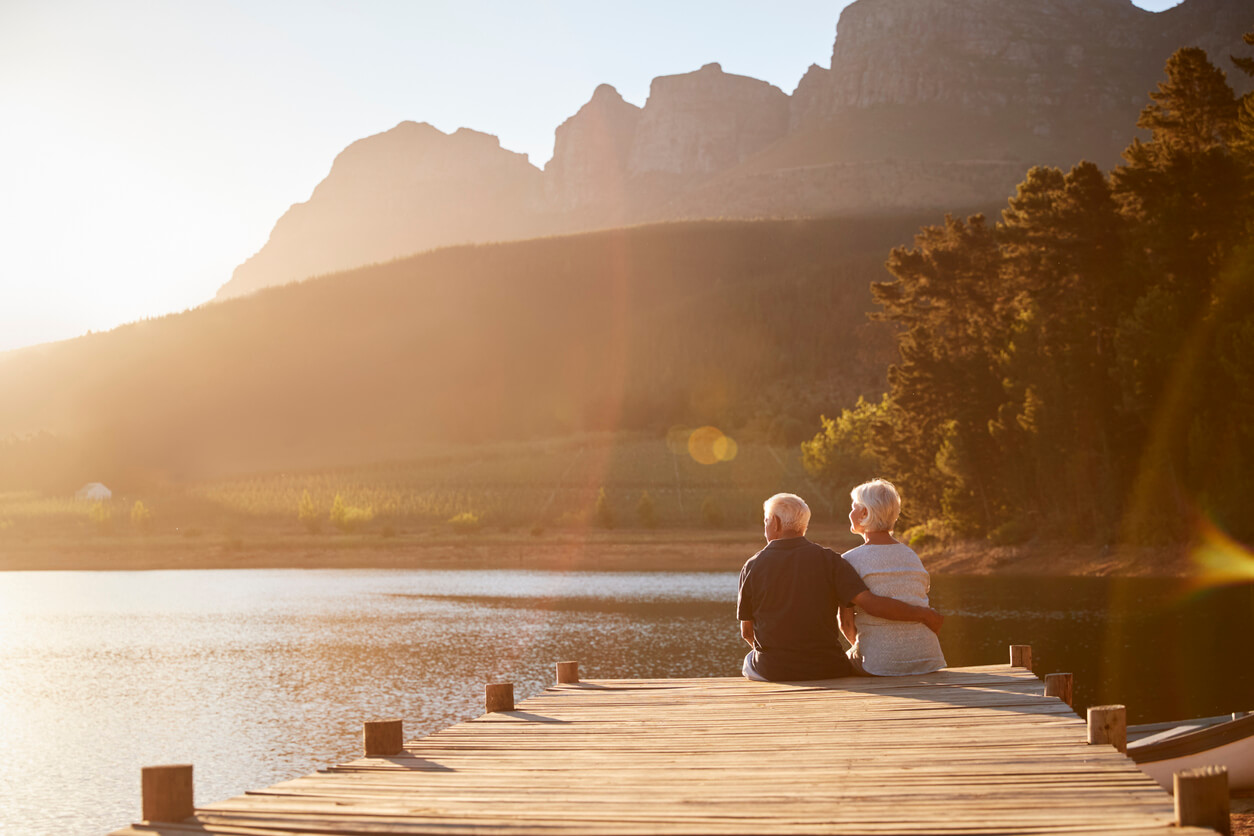 It's here! Your retirement. You have worked your whole life and now you're ready for some relaxation, fun, and spending time with family and friends. But, it's a lot to take in. What makes a good retirement? We have the answer for you!
Facts
Let's begin with some facts: Did you know that nearly one-third of all older adults live alone? That's over 11 million seniors. That's a huge number. As we age, things can become more difficult to do, like cooking, bathing, or getting dressed. The more difficult things are to accomplish, the bigger the chance of risking an injury, like a fall. This can be easily avoided by moving into a senior living community.
Care
If you are one the many people that are in need of assistance, then living alone can be dangerous. Round the clock care is one of the best things you can do for yourself to ensure a great retirement without the stress of needing care when it's not there. Bonaventure Senior Living has perfected the art of assisted living. We give you the peace of mind of knowing that someone is always there for you, but with the satisfaction of knowing you can still have all the fun you want.
Innovation
Years ago, a senior living community was not a fun place. The food was terrible, the activities were boring, and there were not a lot of options for your own space, i.e. your room. These days, with Bonaventure Senior Living leading the charge in innovative senior living communities, all that is a mere memory.
Activities
We know that the seniors of today are the greatest generation of people. You helped build this country and turn it into what it is today. You deserve the best. We're here to give it to you. All our communities, located in Oregon, Washington, and Colorado, offer up to 16 activities every single day. Not just any activity, either. We're talking fun, engaging things. Like getting together with a group of residents and playing a tournament of bean bag baseball. Or, having a huge party on a Monday. Why? Because it's fun. We take outings every week, to places you want to see. Museums, landmarks, restaurants, and more. We've had groups of seniors get the chance to fly in a WWII fighter plane, take trips to the ocean, ride on a stern-wheeler, and more. Every single day is a new adventure at Bonaventure Senior Living.
Dining
Lots of people ask us: How's your food? We think it's great, and considering 9 out of 10 residents say they'd recommend us to their friends and family, we're sure you'll enjoy it, too. We use the best, freshest ingredients that we can find, and tailor meals that look great and taste amazing. Most places have a choice or two every day. Well, we think you deserve better! All our communities offer numerous choices a day, up to 18. We also have daily, weekly, and monthly specials so that you're never eating the same thing if you don't want to.
You may miss lunch because you're out on one of our many outings, but have no worries, we offer anytime dining. We have an anytime menu that features numerous favorites that you can order at any time between 7:00 a.m. and 7:00 p.m., so you'll never go hungry. Our dining rooms and menus are more like that of a restaurant, not a senior living community. Why? Because you deserve the best retirement possible. We're here to give it to you.
Suites and Amenities
Your suite is yours. Simple as that. No two people are alike, so we have made our suites with that thought in mind. Each suite is different from almost all the others in our communities. That way, your home doesn't just feel like everyone else's, it feels like your home. Modern fixtures, huge, bright windows, and spacious areas make for a gorgeous home that you'll fall in love with. Step outside your door and you'll find a stationary cruise ship. Our communities can come with a bowling alley, theater, fitness center, café, pub, library, activity rooms, gardening rooms, and lots more. We held nothing back, because you deserve it. You'll feel like you live every day on a luxurious cruise ship, without the motion sickness.
What Makes a Good Retirement?
The answer is simple. Having everything you could ever need or want at your fingertips. Choices. The choice to do, eat, and go where you want and know that you're always cared for. That's what make a good retirement. Bonaventure Senior Living can do all that and more for you, the greatest generation.
Bonaventure Senior Living
At Bonaventure Senior Living, we have Retirement Perfected, Living Perfected, Dining Perfected, and Fitness Perfected.  The best way to see for yourself is to Book-A-Tour today and discover how you can live life on your own terms. We specialize in Independent Living, Assisted Living, and Memory Care, that way, no matter what your current situation is, we have all levels of care covered if your needs ever change.
Independent Living
With Independent Living, we want you to enjoy Simplified Living, allowing you to have the freedom to do what makes you happy. Our Independent Living is designed to accommodate the exceptional senior lifestyle that you've earned. What's even better, is that with Independent Living we offer whatever supportive services that you may need at any time you may need them. Now that's Retirement Perfected.
Assisted Living
Assisted Living at Bonaventure Senior Living is simple: all the lifestyle benefits of our Independent Living, but with any extra support that you may need. Our philosophy is based on three simple things: choice, independence, and dignity. Now that's Assisted Living at its finest.
Memory Care
Every senior is a unique person, and our Memory Care approach is no different. We tailor our Memory Care by connecting with family members and taking time to understand each person's specific circumstances. This includes mental, emotional, and physical health. Our Memory Care creates an honorable and professional plan to make sure that each person lives their life to the fullest. That's the way Memory Care should be.