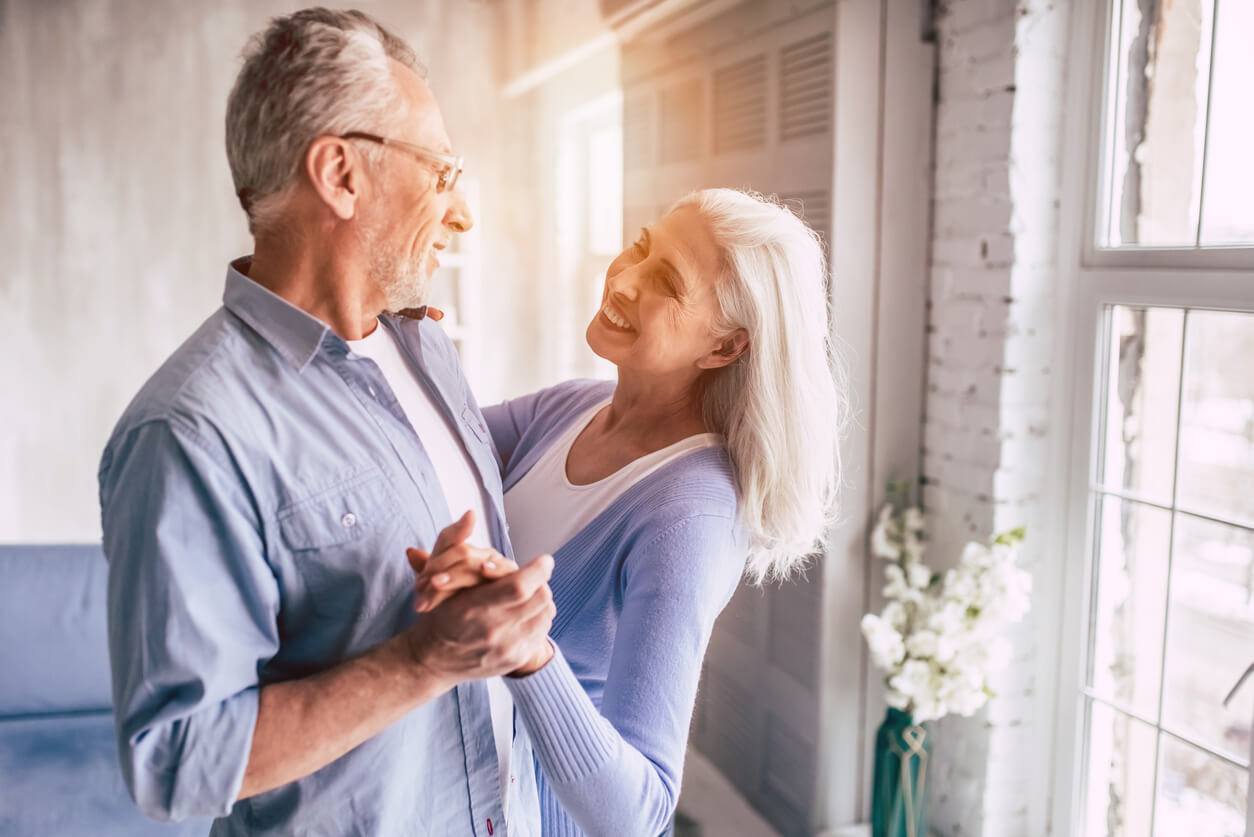 Your retirement is a special time in your life. It's time to relax, experience new things, and have lots of fun. It's time to do whatever you want to do.
For some people, however, living in a house can make retirement more of a burden than a gift. Housework, yard work, numerous bills, lack of community and friends, and more can all make your retirement not a fun time. Thankfully, there are senior living communities like Bonaventure Senior Living. We specialize in giving you the retirement you deserve. Life on your terms. Retirement Perfected!
What sets Bonaventure apart?
We're not like other cookie-cutter senior living communities out there. We think that seniors are the greatest generation and deserve the best retirement possible. Bonaventure Senior Living doesn't just provide you with a place to live, bingo, and three meals a day. We provide you with an amazingly luxurious suite, 16 Living Perfected activities a day that will inspire and delight you, and culinary delicacies that you'll want to enjoy day after day. But, that's just the tip of the iceberg.
A lot of our communities have amenities that other senior living communities do not. We have bowling lanes, expansive gardens, giant theaters with plush chairs, and more. Some of our newer communities, and some that are remodeled, have something extra special: a pub and café. That's right, a pub and café. Our pub and café is gorgeously comfortable, perfect for game day, family get-togethers, or just enjoying a specialty drink.
The pub serves a special pub menu of food. Classics like mozzarella sticks, buffalo wings, hamburgers, and more. There are also beers on tap, in bottles or cans, and delicious classic and contemporary cocktails that you'll thoroughly enjoy. The café has a menu of decadent pastries, savory breakfast sandwiches, and specialty coffees that will perk you right up. Our pub and café are an innovative amenity that you deserve in your retirement. Something simple, amazing, and perfect for any occasion.
Innovations In and Out of Our Communities
The innovations don't just stop within our communities, however. We take outings seriously. We don't just go to the supermarket or to the senior center, sure we do that, too, but we take outings to another level. It may be Monday, but your retirement is special to us. So, hop on our comfortable bus and journey with us to the coast, where we'll enjoy the scenic views, then dine at an amazing seafood restaurant, and then head over to an aquarium. Or, maybe we'll head to a small, quaint town for a day of antique shopping, followed by lunch and coffee at a French bistro. We may then cap off the night with a performance at the local theater. We take your retirement seriously and want you to have the best time possible.
Bonaventure Senior Living communities are built with you in mind. We care deeply about our residents and truly believe that we're providing the best care, fun, food, fitness, activities, and outings that you and your retirement deserve.
So, why settle for anything less? Isn't it time to live life on your terms?
Bonaventure Senior Living
At Bonaventure Senior Living, we have Retirement Perfected, Living Perfected, Dining Perfected, and Fitness Perfected.  The best way to see for yourself is to Book-A-Tour today and discover how you can live life on your own terms. We specialize in Independent Living, Assisted Living, and Memory Care, that way, no matter what your current situation is, we have all levels of care covered if your needs ever change.
Independent Living
With Independent Living, we want you to enjoy Simplified Living, allowing you to have the freedom to do what makes you happy. Our Independent Living is designed to accommodate the exceptional senior lifestyle that you've earned. What's even better, is that with Independent Living we offer whatever supportive services that you may need at any time you may need them. Now that's Retirement Perfected.
Assisted Living
Assisted Living at Bonaventure Senior Living is simple: all the lifestyle benefits of our Independent Living, but with any extra support that you may need. Our philosophy is based on three simple things: choice, independence, and dignity. Now that's Assisted Living at its finest.
Memory Care
Every senior is a unique person, and our Memory Care approach is no different. We tailor our Memory Care by connecting with family members and taking time to understand each person's specific circumstances. This includes mental, emotional, and physical health. Our Memory Care creates an honorable and professional plan to make sure that each person lives their life to the fullest. That's the way Memory Care should be.