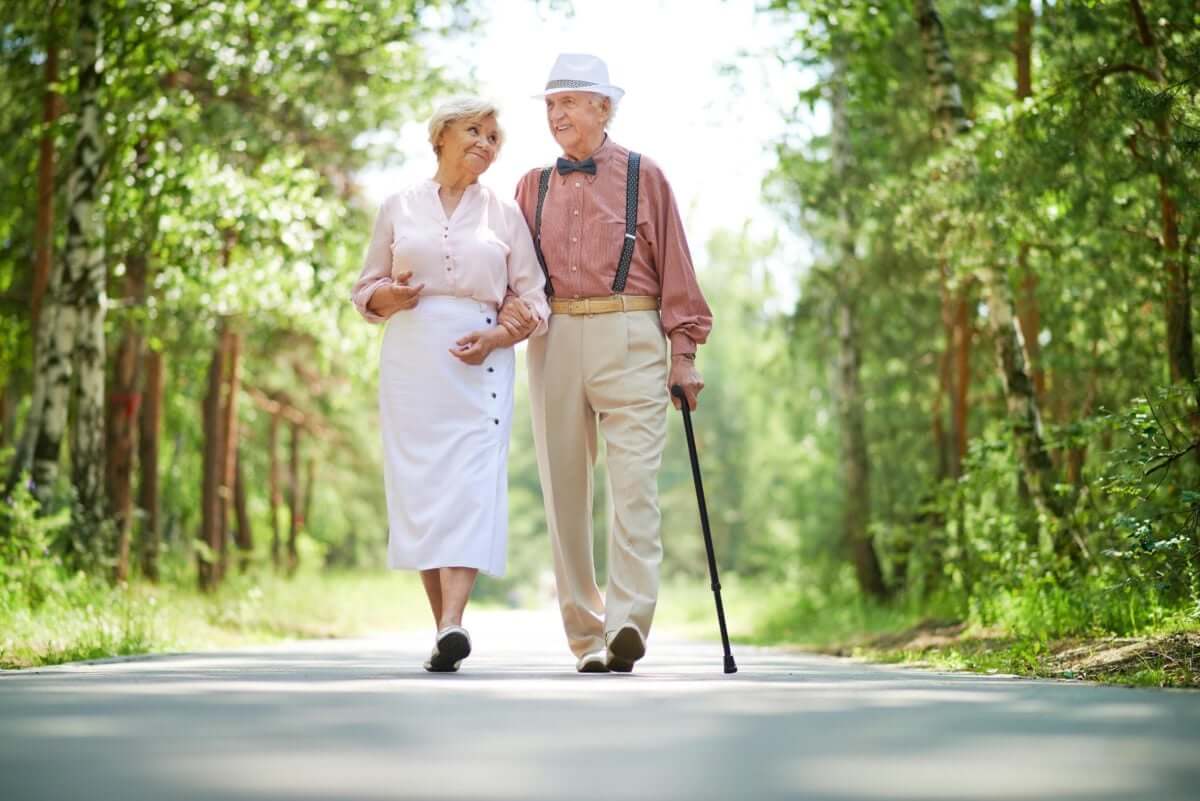 Understanding Senior Living
With all the different types of senior living communities out there, as well as the different types of living and care options, we understand that it can be inordinate task to navigate your way to retirement and relaxation. At Bonaventure Senior Living, we provide choice, dignity, and peace of mind. We want things to be easy for you and your loved ones. That's why we've created this guide. It can be the compass that will help steer through the sometimes overwhelming task of finding a new home at a senior living community.
Did you know that nearly one-third of all older adults live alone? That's over 11 million seniors. That's a huge number. As we age, things can become more difficult to do, like cooking, bathing, or getting dressed. The more difficult things are to accomplish, the bigger the chance of risking an injury, like a fall. This can be easily avoided by moving into a senior living community.
Putting the Life Back in Lifestyle
Senior living communities are not how they use to be. So many changes have taken place—in the span of just five to ten years. No longer are seniors put into homes that offer bland, boring food, minimal activities, and a lifestyle that, well, has no style or life. Nowadays, senior living communities, like Bonaventure Senior Living, offer a vast assortment of things that will put the life back in lifestyle.
Things like fresh, seasonal, and delicious meal options. At Bonaventure Senior Living, our food is different than most other senior living communities. We offer upwards of 18 meals choices every day. This gives you the freedom to have what you want. We have activities seven days a week, sometimes running as many as 16 unique activities a day.
Where To Start?
The first thing you or your loved one should do once it has been decided that you want to live in a senior living community is to make a phone call or stop in to a Community near you. When you call, be prepared to answer some simple questions. Generally the questions pertain to the interests and possible needs of care for the person that is considering moving in.
The next step is to schedule a Tour. This will allow you to come to the community and actually see what your suite will looks like, experience the culture in the community, and even try the food. This is also a great time to ask any questions that you may have. You can also check out the culture of a community by having a look at their Facebook Page. You will usually see photos showcasing the fun activities, events, and outings that a community does. Utilizing a community's Facebook page is a great way to take a quick peek at the lifestyle you would experience if you decided to move into that community.
Another great way to get an idea about a community is to watch videos about that community. Looking at any social media pages, like Instagram or Twitter, can give you a full picture of how a community exudes culture and lifestyle.
Paperwork
Yes, there's a lot of paperwork once you've decided on a new home. This is true anywhere you go. Many documents are needed from you and many documents need to be filled out. It's all basic stuff and only exemplifies the beginning of your new journey to a perfect retirement. Our helpful Bonaventure Senior Living staff are always here to help explain what each document entails.
Typically, in a senior living community, there are three living options—although any mixture of the three can be available. There's retirement living, there's assisted living, and there's memory care.
Independent Living is a type of living option that offers no level of care. This type of living option is for those that need no assistance of any kind and can completely take care of themselves. But, at Bonaventure Senior Living, we have a 24-hour staff, just in case your needs change. Retirement living suites typically have a full kitchen so that all cooking can be done in the suite without any hindrance.
Assisted Living is different from retirement living in the sense that you do require care. The level of care varies from person to person. It can be something simple like medication management or help with getting dressed. Whatever the issue, Bonaventure Senior Living has got you covered. This way you can enjoy the fun, relaxation, and splendor of your perfect retirement. Assisted living suites typically do not have a stove and oven, switching it out for just a microwave. This is for the safety of the resident.
Memory Care is a locked area in a building that provides exceptional care for those with dementia or other related cognitive impairments. Memory care units will focus on providing an exceptional lifestyle through the use of sensory activities and memory recall-based tasks. The area is locked to prevent any residents from wandering off the premises and becoming lost, confused, and disoriented. Memory care offers a lot of the same amenities as retirement living and assisted living, but with the added care and peace of mind that your loved one is in a safe and nurturing environment.
What Level Is Right For Me?
Determining the level of care that's right for you is a simple matter of answering a few questions. Can you get around on your own? Do you safely take your own medicine? Are you able to get in and out of the bath with no help? Questions like those will offer the Bonaventure Senior Living staff with a picture of the type of care, if any, that's right for you. We want to make sure that you're fully taken care of so you can enjoy your perfect retirement.
Something Exciting Every Day
It's your retirement. Shouldn't you be enjoying it the way that you want to? Bonaventure Senior Living has made sure that just that will happen. Whether you would rather relax in your luxurious suite and read a good book, play a game of chess with a friend, or take an exhilarating ride in a hot air balloon, we've got you covered. Why? Because we believe that your retirement should be about Living Life On Your Terms, with the freedom to choose. There's always something happening—with 16 activities, events, and outings every day. From games, to classes, to entertainment, and happy hour—fun is always within your grasp.
Five-Star Flair With A Home-Cooked Feel
We're not sure what those other senior living community serve their residents but we know what we serve ours—quality, fresh, seasonal, and delicious meals. While others open a can and pour it on a plate, we carefully pick the best quality food possible. Our meals are healthy as well as accommodating. If you require a certain type of diet—gluten-free, dairy-free, vegetarian, etc.—we can make it happen. We know that you are going to be eating in our dining area a lot, that's why we can have as many as 16 menu items. Daily specials, weekly specials, anytime favorites, and decadent desserts. All our menu items are created by real chefs and then made with love by real chefs.
More Than Just Amenities
What's one of the most important parts about moving into a senior living community? Is it the food? The activities? Is it the lush accommodations? Well, those are important and play a large factor in the importance of moving into a senior living community. But, one of the most essential aspects of a senior living community is socialization. If you or your loved one is living alone, there's likely a lack of socialization. At a Bonaventure Senior Living community, we're replete with socialization. Chances are you or your loved one will be making new friends from day one, when our welcoming committee greets them for the first time. Having friends, being part of something, and enjoying life are all things that make the soul ignite and the spirit thrive.
Conclusion
When it comes time to choose a senior living community, we hope you'll see that Bonaventure Senior Living is not only the best in the business, but also the best choice for you or your loved one. We want you to enjoy your idea of the perfect retirement. After all, you've earned it.