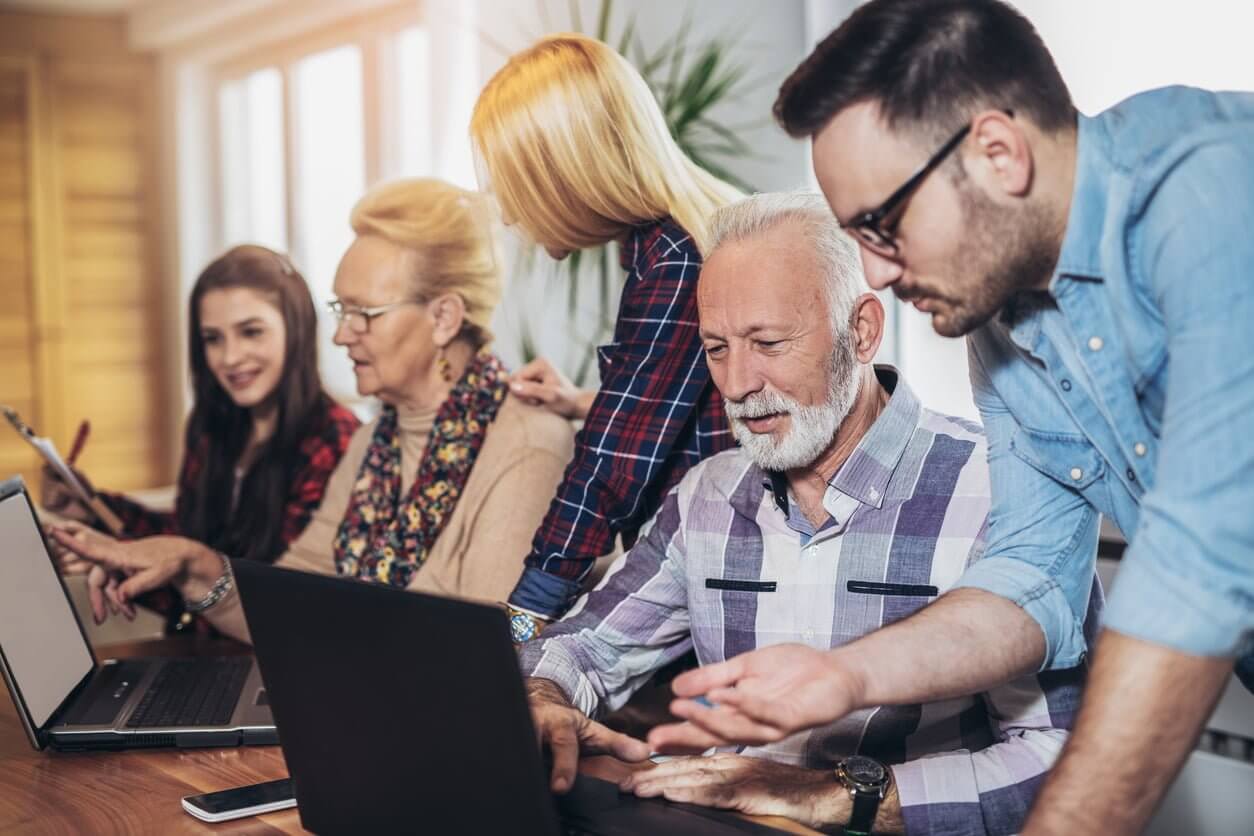 Dementia affects more than 50 million people worldwide with 10 million new cases every year. These are just the numbers of people that have been officially diagnosed, so the number may even be higher. Dementia is a not a specific disease, however, but rather it's an overall term that describes a group of diseases that affect the brain.
It's a term for a neurodegenerative grouping of diseases that are associated with a decline in memory and bodily functions. Dementia actually has a total of seven stages:
Stage One: Pre-illness
Stage Two: Very mild cognitive impairment signs (memory loss)
Stage Three: More signs of cognitive impairment
Stage Four: Moderate cognitive decline
Stage Five: More severe signs
Stage Six: Severe dementia
Final Stage: Very severe
Dementia is still being researched, and as new information comes out, researchers learn that there are certain ways to combat dementia by doing some rather easy things. Below you'll find the three most common ways are have been shown to reduce the onset of dementia and its diseases. While none of the below can eliminate dementia, the reduction of dementia is something that should be taken into consideration for extending the longevity of quality of life, and life itself.
Exercise
Exercise is by far the number one way to combat dementia. Dementia can affect the blood vessels in the brain, by reducing their size, thus reducing the amount of information neural synapses can communicate with each other. Exercise strengthens and expands those blood vessels, helping to prevent dementia.
Food
A diet rich in fruits, veggies, lean proteins, and healthy fats (Omega-3) has been shown to reduce the onset of dementia. This is because the brain can use the nutrients and good fats to strengthen itself. These types of foods also reduce inflammation in the brain, which also helps. Eating things like: soy, blueberries or other dark berries, salmon or other fatty fish, ginger, and dark leafy greens has been shown to help reduce the risk of developing a disease under the dementia umbrella.
Knowledge
That's right: knowledge. Not the knowledge you currently have, however, but the knowledge you gain daily. Learning new things, or even doing things differently, every day is one of the best ways to reduce the onset of the disease. Studying new information, or a new language, reading, playing mind games, can all help strengthen the mind.
There are more things you can do to help prevent dementia, like getting good sleep, getting enough vitamin D, and socializing. If you do all these things, or a combination of them, you'll reduce the chance of getting dementia. These aren't cures, by any stretch, but the chance to extend your chances of developing dementia can go a long way to ensuring a quality of life for years to come.
Bonaventure Senior Living
At Bonaventure Senior Living, we have Retirement Perfected, Living Perfected, Dining Perfected, and Fitness Perfected.  The best way to see for yourself is to Book-A-Tour today and discover how you can live life on your own terms. We specialize in Independent Living, Assisted Living, and Memory Care, that way, no matter what your current situation is, we have all levels of care covered if your needs ever change.
Independent Living
With Independent Living, we want you to enjoy Simplified Living, allowing you to have the freedom to do what makes you happy. Our Independent Living is designed to accommodate the exceptional senior lifestyle that you've earned. What's even better, is that with Independent Living we offer whatever supportive services that you may need at any time you may need them. Now that's Retirement Perfected.
Assisted Living
Assisted Living at Bonaventure Senior Living is simple: all the lifestyle benefits of our Independent Living, but with any extra support that you may need. Our philosophy is based on three simple things: choice, independence, and dignity. Now that's Assisted Living at its finest.
Memory Care
Every senior is a unique person, and our Memory Care approach is no different. We tailor our Memory Care by connecting with family members and taking time to understand each person's specific circumstances. This includes mental, emotional, and physical health. Our Memory Care creates an honorable and professional plan to make sure that each person lives their life to the fullest. That's the way Memory Care should be.