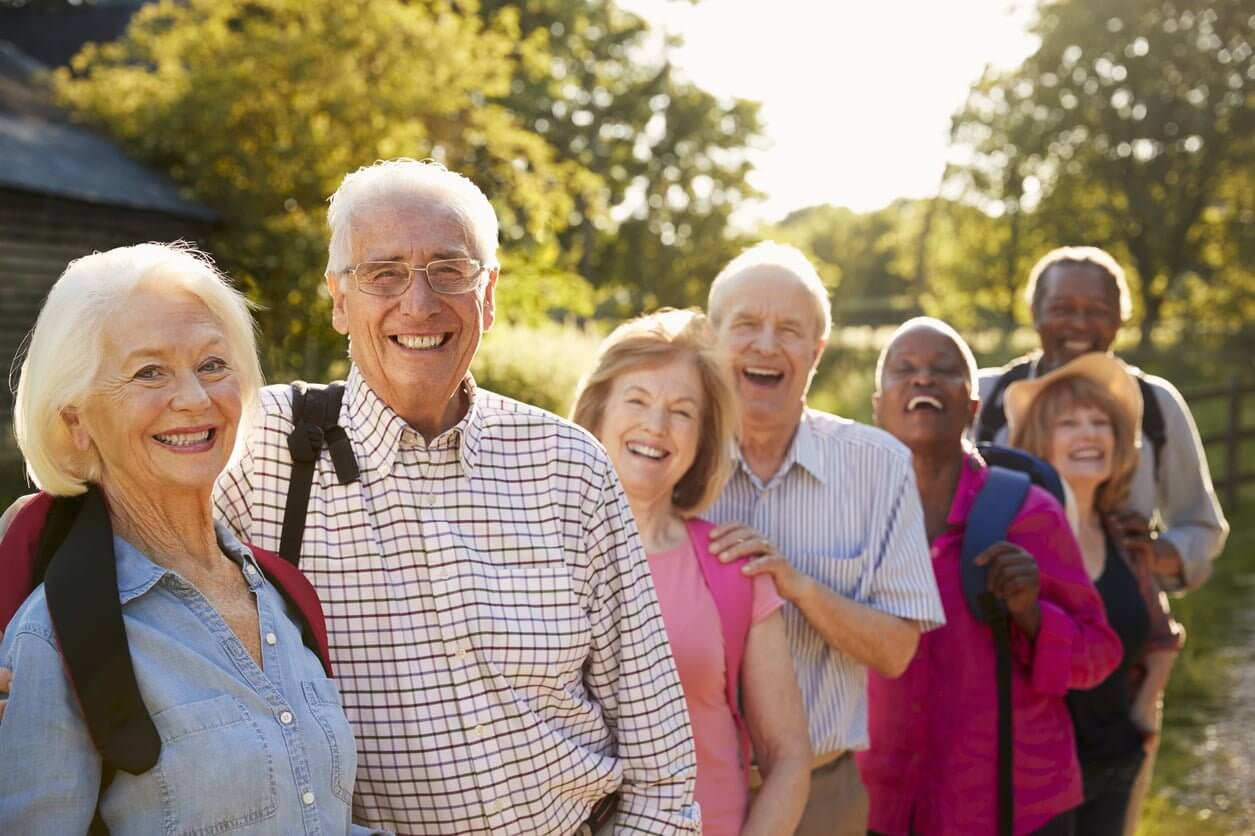 Spring is in the air. This is the best time of year to get outside and do something before the heat of the summer takes over. If you're one of the people that likes to take advantage of spring, then you probably already have the regular activities covered, like: gardening, a trip to a park, etc. We've compiled a quick list of unique springtime activities that seniors will enjoy, and most others, too.
Outdoor Festival
Summertime is synonymous with outdoor festivals. However, springtime can be a treasure-trove of fun and exciting festivals, too. There may be a jazz festival, tulip festivals, food-focused festivals, and more going on all around you. These festivals are a great way to have some fun in a more-desirable climate, without all the crowds that are typical with summer festivals. A lot of fun can be had!
Outdoor Dining
What do we mean when we say outdoor dining? We mean any type of dining that is outdoors. This could involve a picnic, lunch on a boat, dinner on the patio of your senior living community, or even just having a meal at a restaurant at their outdoor seating. However you do it, eating outside can be a refreshing experience and a delightful change of scenery.
Farmer's Market
This time of year is ripe with fresh produce. Gather some loved ones, whether they're family or friends, and head to your local farmer's market for some good eats. Think of a dinner idea and buy produce and goods that support that idea. Enjoy the day at the market, sampling numerous things, having a light lunch, and just being in the moment. Then bring all your fresh produce home with your family and/or friends and make a dinner together. Make sure everybody has a task and feels like part of the meal-making process. This will bring a sense of togetherness and make the dinner more enjoyable. Then enjoy the fruits of your hard work.
Sporting Event
If you enjoy watching sports on television, then why not take yourself out to the stadium and enjoy your favorite team in person. Grab a hot dog, big soda, and root for the home team. Outdoor sporting events can be a lot of fun. There's comradery, action, and lots more. It's hard to leave a sporting event not happy. Well, unless your favorite team loses. You could also consider going to any of your grandchildren's sporting events, too. They may not be as big in scale as a professional sports team, but it would mean a lot to them to see and hear you cheering for them.
Walking
Walking is really good for you. It's a form of exercise, despite the fact that it's typically one of the easiest to do. Going for a walk is only limited by your imagination. A walk can be as simple as a quick stroll around the block or a long hike to a hidden waterfall. Whatever type of walk you do, make sure that the area is appropriate for the abilities of the people that are walking. Bring lots of water, some snacks, and a good pair of shoes.
Conclusion
No matter what unique spring activity you decide on, hopefully lots of them, you're bound to have fun. Be safe and have a great spring.
Bonaventure Senior Living
At Bonaventure Senior Living, we have Retirement Perfected, Living Perfected, Dining Perfected, and Fitness Perfected.  The best way to see for yourself is to Book-A-Tour today and discover how you can live life on your own terms. We specialize in Independent Living, Assisted Living, and Memory Care, that way, no matter what your current situation is, we have all levels of care covered if your needs ever change.
Independent Living
With Independent Living, we want you to enjoy Simplified Living, allowing you to have the freedom to do what makes you happy. Our Independent Living is designed to accommodate the exceptional senior lifestyle that you've earned. What's even better, is that with Independent Living we offer whatever supportive services that you may need at any time you may need them. Now that's Retirement Perfected.
Assisted Living
Assisted Living at Bonaventure Senior Living is simple: all the lifestyle benefits of our Independent Living, but with any extra support that you may need. Our philosophy is based on three simple things: choice, independence, and dignity. Now that's Assisted Living at its finest.
Memory Care
Every senior is a unique person, and our Memory Care approach is no different. We tailor our Memory Care by connecting with family members and taking time to understand each person's specific circumstances. This includes mental, emotional, and physical health. Our Memory Care creates an honorable and professional plan to make sure that each person lives their life to the fullest. That's the way Memory Care should be.