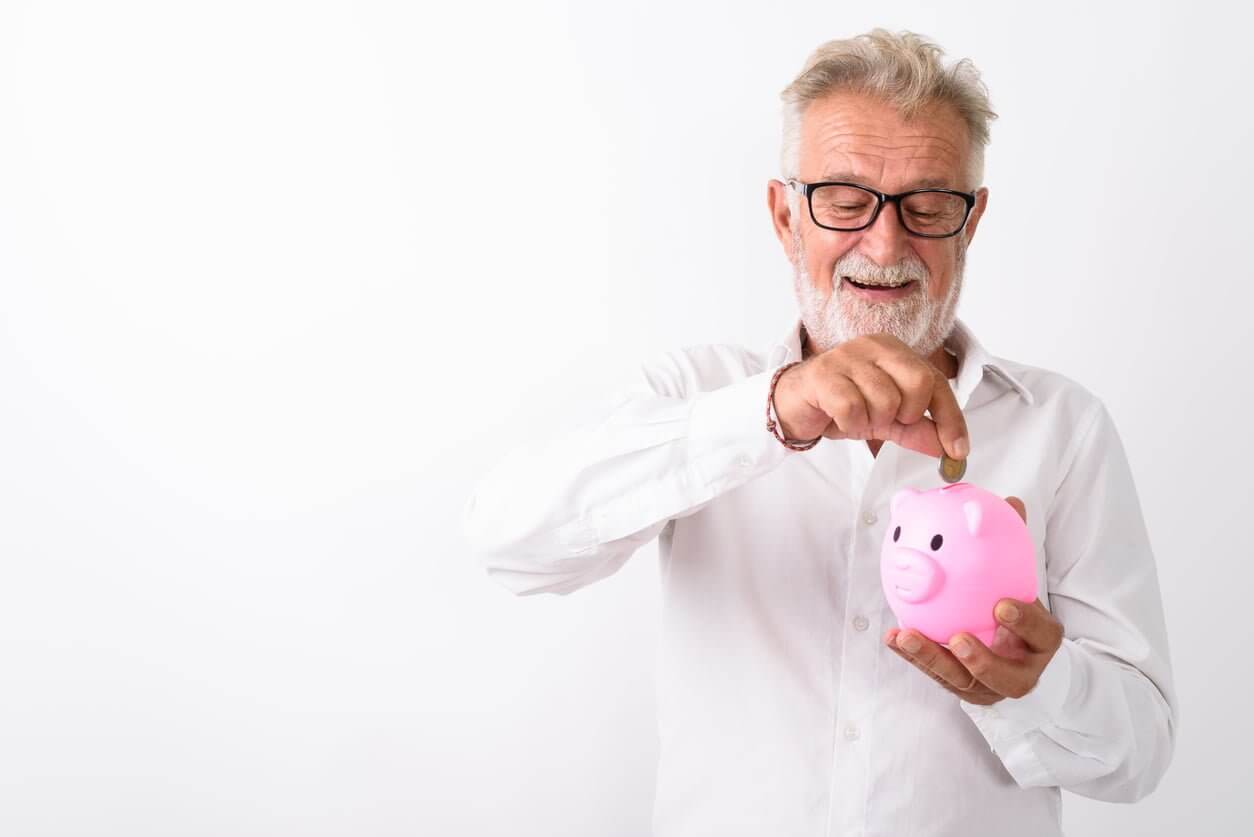 Tips to Save Money for Seniors
Everyone likes to save money when they can. But it becomes even more important to save money in your senior years. After all, you want to be able to enjoy your retirement, not stress about finances. Sometimes that can mean being frugal in certain areas of your finances so that you can splurge a little in other areas. Below are six ideas to help save some money and keep your pockets as filled as possible.
Don't pay (too much) for drinks.
This money-saving technique also benefits your health. Soda is not a healthy choice due to the high sugar content. Of course, having a soda every once in a while can be fine, but drinking water is cheaper and better for your overall health. Instead of buying expensive soda, opt for water. Typically, water is free at restaurants. It's also either free or very cheap from the tap. If coffee or tea is your thing, then buy it from the grocery store and make it yourself. This not only saves you money in the long run, but you also get to control the quality. If you live in a senior living community, like Bonaventure Senior Living's independent living, assisted living, or memory care, you don't have to worry about coffee or tea, as it's provided fresh all-day long.
Eat In
Instead of going out to eat, try to make your own meals in your home, or better yet, eat the meals that are served in a senior living community, like Bonaventure Senior living. Those in our retirement living, assisted living, and memory care will get their choice of how many meals are included in their plan. Why spend extra money on food when Bonaventure Senior Living already has Dining Perfected? Save your hard-earned cash and enjoy a delicious meal in our dining room.
Buy Generic
When you buy a name-brand product, you are typically paying a high cost for packaging, advertising, and the brand-name itself. Generic, store-brand products do not have huge advertising budgets. Most generic products are made in the same or similar factories as big-name brands, so they'll be either the same or quite similar. Of course, sometimes the difference between generic and name-brand is very obvious. Just play around and find out what generic products are good for you and which name-brands you can't live without. You'll save a lot of money by buying generic. This is especially true for generic prescriptions. If there's an option for a generic brand, opt for it. Pharmaceutical companies, regardless if they're name-brand or generic, have to adhere to the same regulations and quality, so you're guaranteed to get the same product, just without the huge marketing plan.
Utilize Your Senior Discount
When you go out to eat, or get an oil change, or whatever you may be doing, most businesses offer a senior discount. Sometimes this discount can be a huge percentage off the original price, saving you tons of money. Just ask and chances are you'll be able to get a discount. You've earned a discount from years of buying, so why not utilize it to the fullest extent? As a bonus, sometimes you can couple a senior discount with discount clubs you may be part of, like AARP. If you're a veteran, there may also be a discount for you, too!
Transportation
The cost of owning a car can be one of the biggest parts of a budget. From payments, maintenance, gas, insurance, and more, your monthly bill is likely in the hundreds, or maybe thousands of dollars a month. Cut down on these costs by trying a couple simple things. Carpooling can be a money-saving option. See if you can catch a ride with one of your friends or family to take you out on your errands. You could also consider public transportation. Generally the cost of riding public transportation is quite cheap, so this could be a huge savings if you're comfortable with it. If you don't want to stop driving, then try shopping for a cheaper insurance company. Getting quotes from a few different places can give you a better idea of how much money you can save. Those that live in retirement living, assisted living, or memory care communities, like at Bonaventure Senior Living, don't have to worry about transportation. We've got it covered. Whether it's getting to doctor's appointments, shopping, or going out on an adventure, our transportation service can get you to where you need to go, saving you lots of money on vehicle costs.
Thrift Stores
If you don't mind buying secondhand clothes, appliances, and other goods, then shopping at a thrift store can save you a ton of money. A brand new pair of pants can cost $20-$200, depending on brand. But, a similar pair at a thrift store could be as little as $3! That's a huge savings. Consider buying at thrift stores, you never know what money-saving treasure you may come across.
Saving Money Conclusion
We hope that our six ways to help you save money provides you with the means to live a more comfortable life. We wish you the best in your financial health!
Bonaventure Senior Living
At Bonaventure Senior Living, we have Retirement Perfected, Living Perfected, Dining Perfected, and Fitness Perfected.  The best way to see for yourself is to Book-A-Tour today and discover how you can live life on your own terms. We specialize in Independent Living, Assisted Living, and Memory Care, that way, no matter what your current situation is, we have all levels of care covered if your needs ever change.
Independent Living
With Independent Living, we want you to enjoy Simplified Living, allowing you to have the freedom to do what makes you happy. Our Independent Living is designed to accommodate the exceptional senior lifestyle that you've earned. What's even better, is that with Independent Living we offer whatever supportive services that you may need at any time you may need them. Now that's Retirement Perfected.
Assisted Living
Assisted Living at Bonaventure Senior Living is simple: all the lifestyle benefits of our Independent Living, but with any extra support that you may need. Our philosophy is based on three simple things: choice, independence, and dignity. Now that's Assisted Living at its finest.
Memory Care
Every senior is a unique person, and our Memory Care approach is no different. We tailor our Memory Care by connecting with family members and taking time to understand each person's specific circumstances. This includes mental, emotional, and physical health. Our Memory Care creates an honorable and professional plan to make sure that each person lives their life to the fullest. That's the way Memory Care should be.