At Bonaventure Senior Living, Retirement Perfected™ is our hallmark and our promise. Our residents and families are the first priority, and we believe that affordability is important for anyone thinking about retirement living.
Bonaventure knows your "home" is more than just four walls: it represents comfort, serenity and especially security. We want you to feel secure in your future by knowing exactly what to expect. Bonaventure Senior Living is dedicated to providing an exceptional, affordable lifestyle, in addition to making our community a place you would be proud to call home.
Did you know that by making your home at one of our beautiful communities, you will spend less than living on your own? At Bonaventure, you will enjoy a lifestyle that is simplified and more exciting. We offer an affordable excellence that enables you to stretch your budget farther, so that you can spend your money how you want!
Come discover how
 

you

 

can live
Retirement Perfected™

 

and save

 

hundreds

 

per month!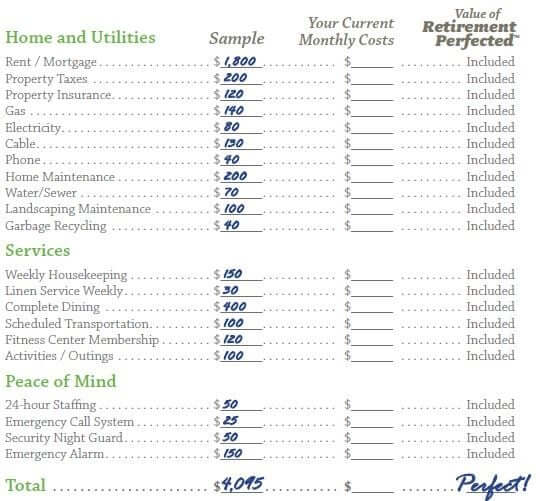 When you make Bonaventure your home, there are no more stressful days of sitting at your desk and writing dozens of checks every month. Instead, you will experience a simplified life at a lower cost: you pay one price with one check, and everything is included! Imagine, one low monthly cost and more time for fun with your family, friends and fun events! Your days will fill up with varied engaging activities that will lead to an enriched lifestyle at no extra expense to you. This is what we mean by simplified, affordable excellence.
Visit our website today to book your tour or come by for a visit. Let us treat you to a five-star dining experience, or join us on one of our outings. You'll meet new friends, have fun and get a glimpse of what the Retirement Perfected™ lifestyle is all about.
~Kelley Hamilton, CEO of Bonaventure Senior Living