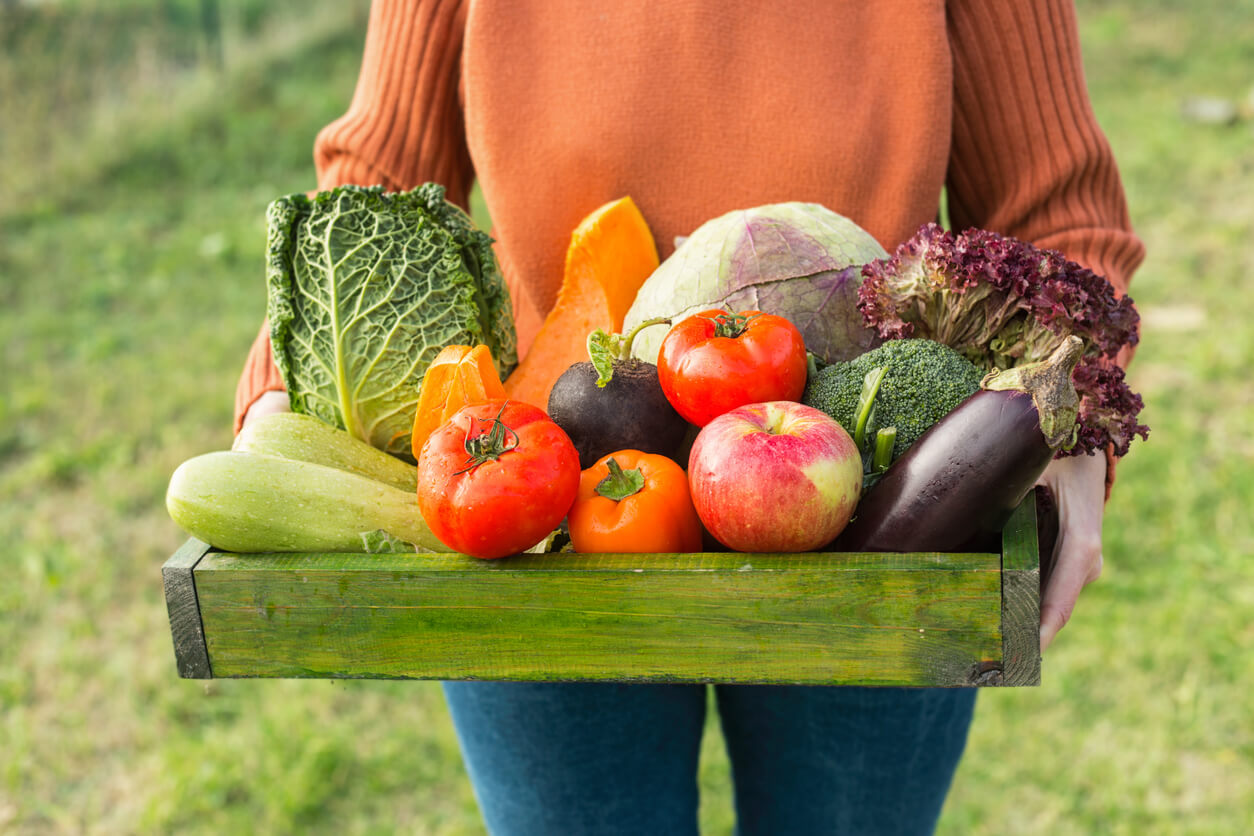 If you didn't know, June is National Fresh Fruits and Vegetables Month. The purpose of the month is to not only try and get more fresh fruits and vegetables into your diet, but to also promote a yearlong change to eat healthier things. This can be especially important for seniors, as nutrients are more vital to proper health.
The Purpose
This national month topic was originally created to try and affect change into the diets of Americans. Americans in whole eat less fresh fruits and vegetables than ever before, and also less than anywhere else in the world. The idea is to promote better eating habits, by incorporating foods that are nutrient packed, not nutrient deficient, like much of the processed foods consumed.
Another hope of the national month was to encourage people to grow their own fresh fruits and vegetables. The process of gardening has been something that used to be done by virtually everyone to some extent. Nowadays, gardening can be difficult. Some don't have space, others don't know how. Growing your own food can be a fun and rewarding pastime that can pay off in droves.
Ways to Incorporate Fresh Fruits and Vegetables
There's nothing wrong with just simply eating a piece of fruit raw. This can even be done with vegetables. Simply wash the fruit, like an apple, or vegetable, like a green bell pepper, and eat. Full of good fiber, nutrients, and great for your health. Any fruit or vegetable can be eaten raw, although some may be tough.
Other ways to incorporate fresh fruits or vegetables is to simply use them as a substitute for other foods that are not as healthy. For example, if you're making a sandwich, instead of spreading mayo on it, try spreading a ripe slice or two of avocado. The avocado is packed full of good fats, Omega-3 fatty acids, and are also packed with vitamins and minerals, and they're naturally cholesterol free.
You can also use a device known as a vegetable spiralizer to make vegetable noodles, so to speak. Simply place a zucchini into the spiralizer and out will come curly noodle-like strands of zucchini. This is great with some extra virgin olive oil, salt and pepper, and maybe some fresh tomatoes. Or pour over your favorite heated pasta sauce.
Grow Your Own
Growing your own fruits and vegetables can be a daunting task, but in a Bonaventure Senior Living community you can use the community garden and grow something delicious. Fresh tomatoes, picked at the peak of their ripeness, are always a welcomed favorite. Tomatoes are easy to grow, and the yield is generally plentiful.
If space is something you're worried about, then consider a windowsill herb garden. Fresh herbs can add a delicious punch to your meals, plus they're high in vitamins and minerals, something seniors need lots of for a healthy body and mind.
Conclusion
Take the opportunity to add more fresh fruits and vegetables to your diet for the month of June, and even consider just making fresh fruits and vegetables part of your everyday diet. It's great for everyone, especially seniors. Packed with essential vitamins, minerals, fiber and more, fresh fruits and vegetables are something that are both delicious and nutritious.
Bonaventure Senior Living
At Bonaventure Senior Living, we have Retirement Perfected, Living Perfected, Dining Perfected, and Fitness Perfected.  The best way to see for yourself is to Book-A-Tour today and discover how you can live life on your own terms. We specialize in Independent Living, Assisted Living, and Memory Care, that way, no matter what your current situation is, we have all levels of care covered if your needs ever change.
Independent Living
With Independent Living, we want you to enjoy Simplified Living, allowing you to have the freedom to do what makes you happy. Our Independent Living is designed to accommodate the exceptional senior lifestyle that you've earned. What's even better, is that with Independent Living we offer whatever supportive services that you may need at any time you may need them. Now that's Retirement Perfected.
Assisted Living
Assisted Living at Bonaventure Senior Living is simple: all the lifestyle benefits of our Independent Living, but with any extra support that you may need. Our philosophy is based on three simple things: choice, independence, and dignity. Now that's Assisted Living at its finest.
Memory Care
Every senior is a unique person, and our Memory Care approach is no different. We tailor our Memory Care by connecting with family members and taking time to understand each person's specific circumstances. This includes mental, emotional, and physical health. Our Memory Care creates an honorable and professional plan to make sure that each person lives their life to the fullest. That's the way Memory Care should be.