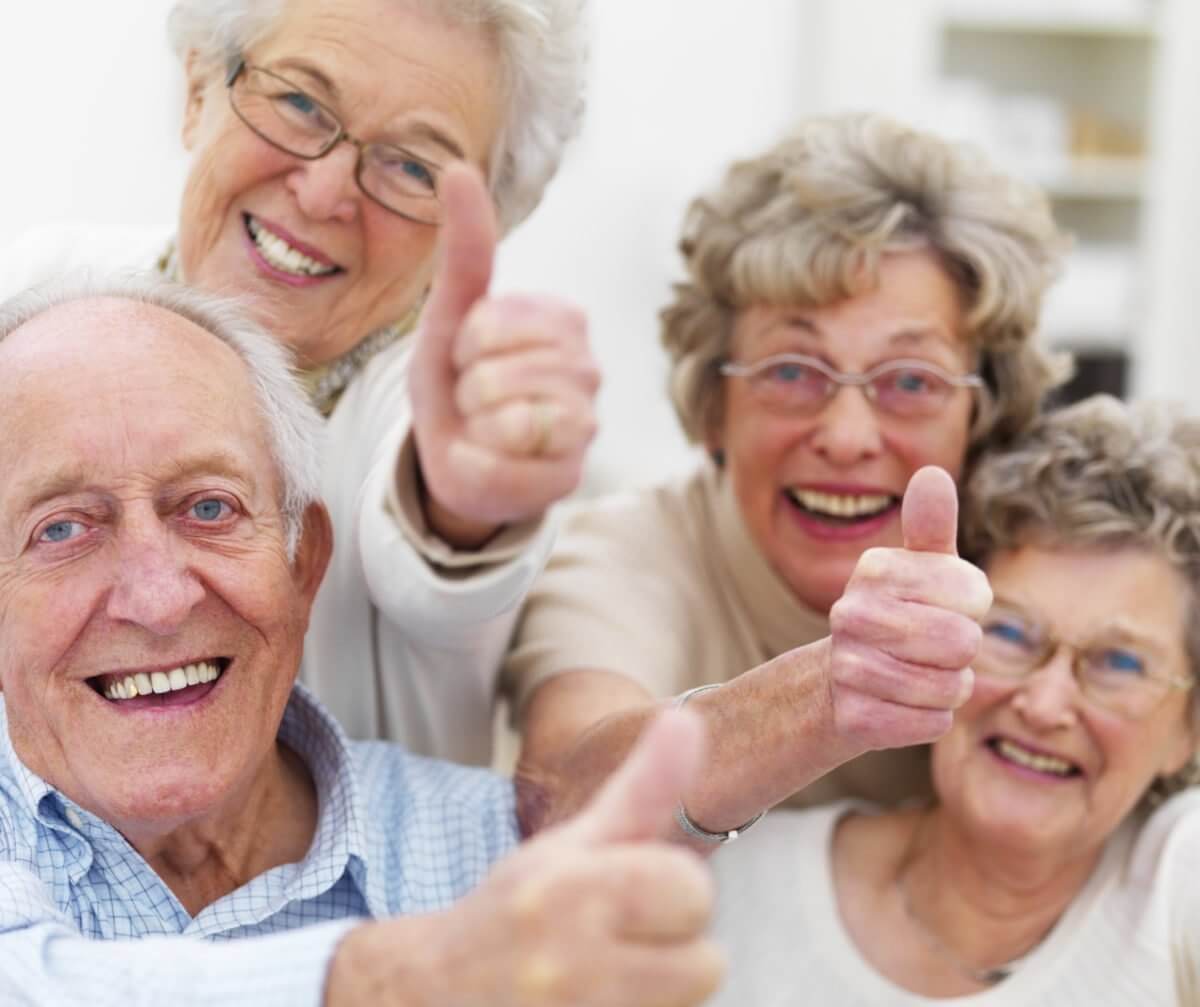 So, you're thinking it's time to move out of your house and into a senior living community? Of course, you're probably feeling a bit nervous from this thought, and that's okay. Chances are, your fears and hesitations stem from an earlier concept of what senior living was like years ago. The way things used to be are certainly not the way things are anymore. Although a lot of changes in senior living have taken place, for the better, there still seems to be several myths hovering around the senior living industry. We're here to address the myths, ease your fears, and help you make a more informed decision about your retirement.
Myth #1: You lose your independence
Truth: When living at a Bonaventure Senior Living community, we've got you covered where you need it, but with the freedom and independence to do what you want. You don't have to do any more housekeeping or home maintenance, unless you want to. This will free up time for you to enjoy your retirement on the things you want to do, like socializing, activities, outings, and more. Those living in our Independent Living, have all the freedoms that they would in their homes, but with the safety-net of 24-hour care if you need it. Those in Assisted Living have everything that they need taken care of. Things like medication management can be handled by our trained and dedicated staff, freeing up time for the enjoyment of your retirement.
Myth #2: It's overpriced and complicated
Truth: In any senior living community, there are numerous costs to factor in. Depending on where you plan to live, the services and/or care needed, the cost can vary. But, consider this, in your home you have a mortgage or rent, water bill, gas bill, electric bill, garbage bill, cable bill, telephone bill, maintenance expenses, gym membership, home security, landscaping, and more. That all adds up to quite the amount of work and a good amount of cost. At a Bonaventure Senior Living, we've Simplified Living and Perfected Retirement. That means that you will no longer have to write dozens of checks a month just to pay your bills. We also don't have any long term lease. Just about everything is covered, including activities. We also have numerous dining options so that you have the freedom to choose what you want.
Myth #3: The food is not good
Truth: This myth comes from the past, when senior living more resembled a hospital setting, including the food. This is not the case anymore. While we don't know what those other senior living communities serve their residents, we do know what we serve ours. Good, quality, wholesome food that is flavorful, while providing the nutrition that seniors need. We have Dining Perfected. We don't just give our residents one or two options a meal, we give them up to 12 options, with varying regional and ethnic options to consider. Take a look at our menu: HERE. You'll see for yourself that we don't offer the mundane, we offer the exquisite. We serve restaurant-quality meals, in a restaurant-style setting. Don't believe us? Stop in for a Tour and have a meal on us.
Myth #4: There's nothing to do in a senior living community
Truth: Retirement should be about freedom, choice, and fun. After all, you've earned it. At Bonaventure Senior Living, we have Living Perfected. Imagine, up to 16 activities happening every single day. We're talking fun and engaging activities, along with outings, parties, and special events. Our communities are lively and full of things to do. We have often been compared with a cruise ship on land. We keep our minds crisp with engaging brain games, like trivia. Plus, we just simply have fun, like creating a Las Vegas style casino right in our own community, complete with games, dealers, drinks, good food, and prizes. At Bonaventure Senior Living, you'll never be without something to do, unless of course, that's what you want.
Conclusion
The old saying, "Don't judge a book by its cover," definitely applies to senior living communities. Thankfully, all Bonaventure Senior Living communities are beautifully designed, so that our "book cover" is gorgeous from the start, inside and out. One of the best ways to see and experience our communities is by taking a Tour. This will give you the insight into how we truly have Retirement Perfected. Another way to see more of our communities is by checking out our Facebook. We're always highlighting the wonderful things going on at our many communities.