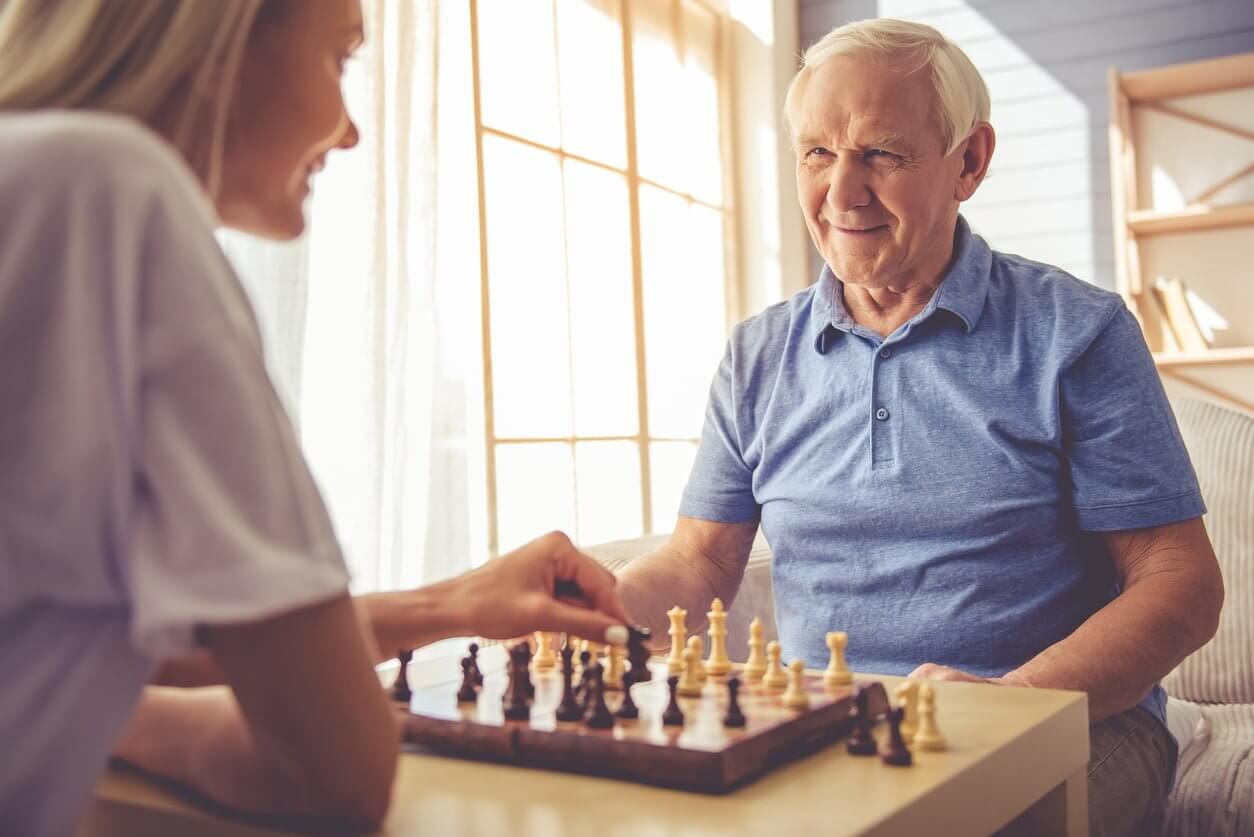 Benefits of Board Games for Seniors
There's nothing boring about board games. They're a classic style of entertainment that's been around for upwards of 5,000 years. While board games may have evolved with the times, seniors will find that the benefits are still as strong as they ever were.
Research
A study conducted by the British Medical Journal finds that seniors that participate in playing board games have a 15 percent lower risk of dementia than those that don't play. The reason is simple: board games exercise the mind's cognitive skills and enhance memory formation. But that's not all they're good for. Games are typically low stress, and because they involve focused thinking, they have the ability to help lower blood pressure and calm the player. A lot of games even help strengthen hand dexterity and hand-eye coordination. Even more so, board games generally need more than one player, thus reducing the feelings of loneliness.
The Classics
If you've been to a store with a board game section you've probably noticed a huge assortment of options. There are constantly new games being put on the market, and while some have their merits, we've decided to stick to the classics. Although, if you're up to it, learning a new thing, like a new board game, can also help improve cognitive function. The reason behind sticking to the classics is because, well, they're classic, most people know them, a lot of people have them on hand, and they have been fun and engaging for upwards of thousands of years.
Perfect for Downtime
At Bonaventure Senior Living communities, seniors get to enjoy a huge assortment of activities. Of course, all communities have a selection of board games for residents to play while they enjoy their retirement. These games are perfect for seniors to enjoy during a rainy day or some downtime in between our 16 Living Perfected daily activities. No matter if you live in independent living, assisted living, or memory care, board games will have a substantial benefit to your mental abilities, plus, they're fun!
Chess
Modern Chess is nearly 1,500 years old, although historians place similar versions of the game at around 5,000 years old. Scientists are still discovering all the mental benefits of playing this classic game. If you don't know how to play, it may seem like a daunting task to learn, but in reality, once you understand how the pieces move, you will find it has an almost addictive quality to it. Chess is the sport of the mind. It will exercise both sides of your brain, using the left hemisphere for object recognition, and the right hemisphere for pattern recognition. It's because of this mental exercise that chess is also noted as being able to help prevent dementia. In order to play chess, your brain must think ahead, so that you can plan the way in which you will be both offensive and defensive in the game.
Checkers
Surprisingly, checkers has some of the same mental benefits as chess, the only difference is that it's considerably easier to play. Variants of checkers have been around for thousands of years, with relatively the same rules and ease of play. Games of checkers can move much faster than games of chess, which can sometimes take hours, so it's a good way to get some fun in a little amount of time.
Scrabble
If you or your loved one enjoys word searches and/or crosswords and you haven't played Scrabble, then you're missing out. Scrabble is a great mind game that combines critical thinking with an emphasis on vocabulary. The object of the game is to spell out words on a board, with each letter of that word holding a different value. Then, once the word is placed, to then tally up the value and get the score.
There are word value multipliers, letter multipliers, and more. You can only have so many lettered tiles at once and you must unscramble the letters you have to make the best word you can. Once all the lettered tiles are gone the person with the highest score wins. This game really has a lot of benefits for the brain, much like the above. It's a lot more modern, being invented in 1938 by an American architect. It's both challenging and fun, with games sometimes lasting a long time.
Conclusion
In the modern age all three of these games, and more, are available on tablet computers, cell phones, laptops, and more. This can be great for playing games on the go, with people across the world, or just by yourself against the computer. However you play, the positives of board games are massive, with pluses in entertainment, social, and mental benefits. We hope that you'll give these games a try, make a friend, and keep that brain as sharp as a tack.
Bonaventure Senior Living
At Bonaventure Senior Living, we have Retirement Perfected, Living Perfected, Dining Perfected, and Fitness Perfected.  The best way to see for yourself is to Book-A-Tour today and discover how you can live life on your own terms. We specialize in Independent Living, Assisted Living, and Memory Care, that way, no matter what your current situation is, we have all levels of care covered if your needs ever change.
Independent Living
With Independent Living, we want you to enjoy Simplified Living, allowing you to have the freedom to do what makes you happy. Our Independent Living is designed to accommodate the exceptional senior lifestyle that you've earned. What's even better, is that with Independent Living we offer whatever supportive services that you may need at any time you may need them. Now that's Retirement Perfected.
Assisted Living
Assisted Living at Bonaventure Senior Living is simple: all the lifestyle benefits of our Independent Living, but with any extra support that you may need. Our philosophy is based on three simple things: choice, independence, and dignity. Now that's Assisted Living at its finest.
Memory Care
Every senior is a unique person, and our Memory Care approach is no different. We tailor our Memory Care by connecting with family members and taking time to understand each person's specific circumstances. This includes mental, emotional, and physical health. Our Memory Care creates an honorable and professional plan to make sure that each person lives their life to the fullest. That's the way Memory Care should be.