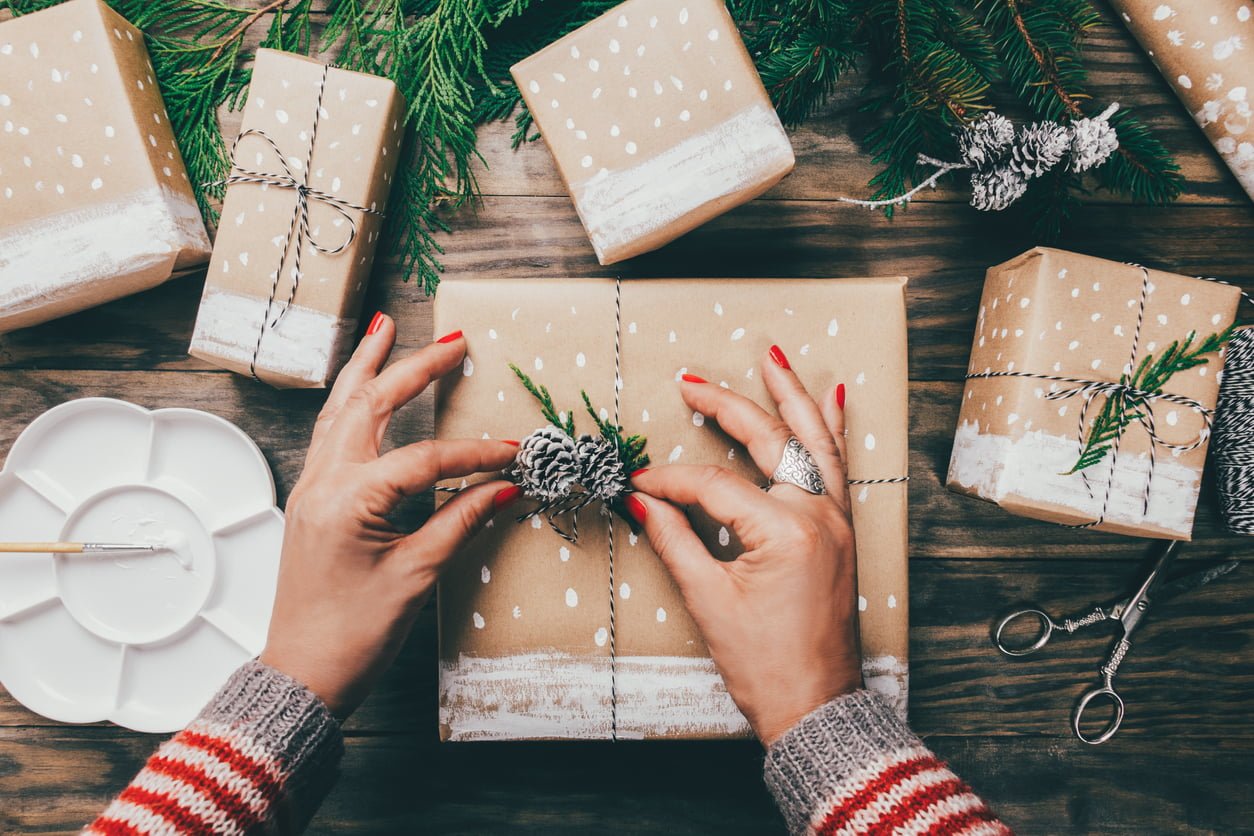 Buying a gift for your loved one can be a difficult process. Figuring out what they want, if it's available, and if it's affordable can be enough to drive you mad during the holiday season. Then do that for everyone on your Christmas list and it's enough to induce a sense of panic that can leave you confused, exhausted, and possibly filled with regret.
With our guide to senior gift-buying, we've taken out some of the struggle and some of the guess work that can come from shopping for your senior loved ones.
You can see last year's gift guide HERE for even more ideas!
Our 2018 Selected Gifts
Taking the top of our list for two years in a row is the Kindle eReader. This little device continues to excel in putting thousands of books in the palm of your hands, without the heft. The screen on this device is the real seller. Just about every tablet on the market can support eBooks, but only the Kindle has eInk, which uses electro-charged ink to display the words on the screen. This is beneficial for a couple reasons. The first, and most important, is that it won't strain your eyes like a tablet's screen would. Studies have shown that gazing at an LED screen for too long can put added strain to your eyes. The second benefit is battery life. The Kindle's eInk only uses battery (assuming Wi-Fi is off) when you are turning the page of a book, or changing the screen display. This is because once the battery sends power to change the screen the ink stays put. The Kindle boasts weeks of battery life, not hours like most tablets. It can hold thousands of books, from classics to new best-sellers. The Kindle store is the biggest eBook store on the market, with millions of available books to choose from. Grab your senior loved one a Kindle for $79.99. This also include special offers, like Audible, the world's largest collection of audiobooks.
Another Amazon product, but this one is just too good to not mention. The Amazon Echo Dot is a device that syncs with Wi-Fi and allows users to speak to it and receive intelligent responses. In essence, the Echo Dot is a voice controlled speaker that allows users to play music, have questions answered, hear the news, check the weather, set alarms, and more, all just by speaking to it. It's very simple to set up and even easier to use. There's almost nothing that it can't do and answer. If you have a "smart home", it can even turn your lights on and off with a simple phrase. If nothing else, it also tells jokes at your request. Get it on Amazon for $29.99.
This is the gift that keeps on giving, literally. You can sign your loved one up for their favorite goody, like coffee, cheese, jams, jerky, or whatever! Anything you can think of they probably have a monthly club for it. Simply choose your type of gift, pay monthly or a lump sum, and they will receive a gift package every month with a variety of things to enjoy. Most plans can be altered from three months, six months, and twelve months. The price varies depending on what you choose and how long you want the subscription for. We love this package for its variety and the fact that it keeps on giving throughout the year.
They say that gardening can help soothe the mind and provide a comforting feeling. That's why we love this indoor herb growing starter kit. For only $35.97 you can get everything you need to grow herbs. The kit comes with seeds for basil, thyme, parsley, and cilantro. The fresh herbs are great additions to pastas, baked goods, and more. This little kit is a great choice for someone that enjoys gardening.
This book is absolutely fantastic! Memories for my Grandchild is a simple book that allows seniors to fill in the blanks with their life history. The book uses guided questions that will help you tell your grandchildren all about your childhood, teen years, education, love, marriage, work, and more. The book covers every topic and is a great gift to give to your grand kids when you're finished writing in it. Only $8.99 on Amazon, but cherished forever by those you love.
If you or your loved one is a fan of tea then we highly recommend this set. If for nothing else, the shear drama of watching the flowering tea "bloom" in water is spectacular. The teapot is clear and has a big enough hole to accept the large, dried tea flowers. The flowering tea chest contains 12 of the best-selling varieties of flowering teas, each individually packaged for freshness. You won't believe your eyes when you see how beautiful it is to make tea with this, and your taste buds will love it, too. Get the teapot for $34.95 and get the flowering tea chest for $23.45.
Time
The most important gift on our list is simple: your time. The absolute best gift you can give your loved one is your time. The time you spend with them talking, cooking, eating, watching a movie, etc., is invaluable and will always be welcomed. For the most part, it costs little to no money to just be there and enjoy each other's company.
Conclusion
We hope that you have found our 2018 Bonaventure Gift Guide helpful and that you and your loved ones have a wonderfully Merry Christmas and a delightfully Happy New Year. Be well.
Bonaventure Senior Living
At Bonaventure Senior Living, we have Retirement Perfected, Living Perfected, Dining Perfected, and Fitness Perfected.  The best way to see for yourself is to Book-A-Tour today and discover how you can live life on your own terms. We specialize in Independent Living, Assisted Living, and Memory Care, that way, no matter what your current situation is, we have all levels of care covered if your needs ever change.
Independent Living
With Independent Living, we want you to enjoy Simplified Living, allowing you to have the freedom to do what makes you happy. Our Independent Living is designed to accommodate the exceptional senior lifestyle that you've earned. What's even better, is that with Independent Living we offer whatever supportive services that you may need at any time you may need them. Now that's Retirement Perfected.
Assisted Living
Assisted Living at Bonaventure Senior Living is simple: all the lifestyle benefits of our Independent Living, but with any extra support that you may need. Our philosophy is based on three simple things: choice, independence, and dignity. Now that's Assisted Living at its finest.
Memory Care
Every senior is a unique person, and our Memory Care approach is no different. We tailor our Memory Care by connecting with family members and taking time to understand each person's specific circumstances. This includes mental, emotional, and physical health. Our Memory Care creates an honorable and professional plan to make sure that each person lives their life to the fullest. That's the way Memory Care should be.