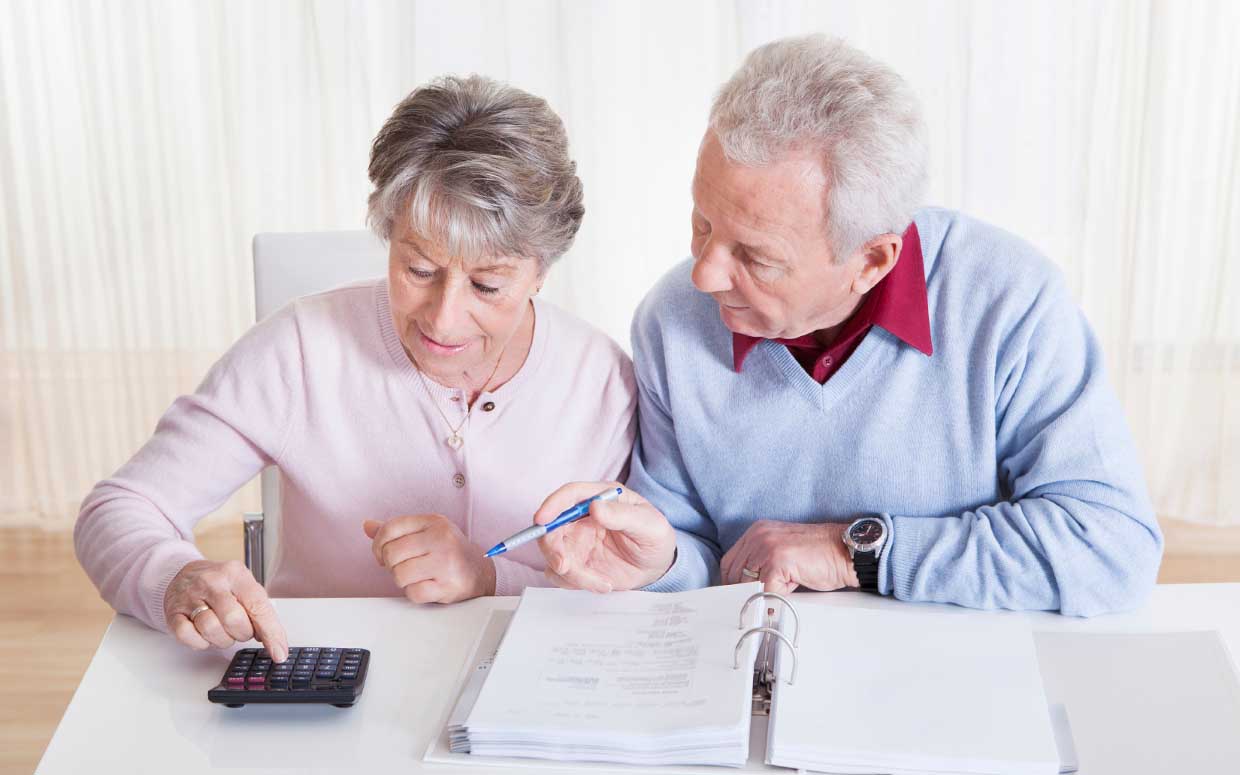 Smart Budgeting for Seniors
Every stage of our lives requires smart budgeting, based on several important factors such as income, housing, food, clothing, transportation costs, dependents, utilities, healthcare, etc. Though we need budgets at every stage of our lives, seniors have a new set of considerations. As we age, our healthcare costs climb significantly, and our need for assistance increases. It is important that we head into the next chapter of our lives with an updated budget based on our new income and expenses.
At this stage, it often helps to discuss your finances with your family or close friends. If you have siblings, children or grandchildren, they can be an invaluable resource as they have a deep understanding of you and your needs. You may also want to seek the advice of professional financial advisors.
Third-Party Financial Advisors
We strongly recommend meeting with a financial advisor to discuss your financial situation as you transition into retirement. They are equipped to address questions or concerns you may have, including those you didn't know you needed to ask.
Depending on your individual circumstances, some important topics to broach could include:
Assessing and reconciling your recurring income and expenses versus your fixed income and expenses.
Investments such as 401K, Traditional or Roth IRA accounts, Stocks and Bonds, Pensions, Veterans Benefits, etc.
Selling your home in preparation for the transition into a Retirement Community.
Elderlife Financial Services or other services for those in transition into retirement.
Financial contributions from family or friends.
Bonaventure Senior Living on a Budget: Consolidating and Reducing Expenses
Moving into a Bonaventure Retirement Community affords you the ability to consolidate and reduce multiple expenses, freeing up money for other important expenditures. The alleviation of stress and the improvement of lifestyle add intrinsic value that cannot be measured financially. You'll no longer need to worry about maintaining or funding:
Home maintenance
Food and dining costs
Transportation costs
Utilities
Cable television
Internet service
Lawn maintenance
Housekeeping
Gym membership fees
Entertainment
Living in a Bonaventure community reduces the stress of managing all of these separate expenses, because everything is included in one, simple monthly payment. More importantly, your expenses are significantly reduced through this consolidation.
Bonaventure Senior Living offers great financial flexibility and will guide you through the decision-making process. Flexibility and control over your own life is one of the greatest advantages to retirement. Bonaventure's Independent Living option provides that flexibility by eliminating buy-in fees and long-term leases. You will be presented with a simple month-to-month plan that you may opt out of at any time.
Significant Lifestyle Improvement
Life at a Bonaventure Retirement Community is all about choice. It is our mission to provide an exceptional senior lifestyle through a dedicated and compassionate team, innovative communities and enriched services that promote dignity, choice and independence. You see, at Bonaventure Senior Living, even if you're confined by a budget, you can have it all.
When you visit a Bonaventure community, you'll understand exactly what an exceptional senior lifestyle looks like and why seniors love it so much that they never want to move again. Even as healthcare and assistance needs may increase, we will be with you or your loved one every step of the way. Should there be a need to transition from Independent Living to Assisted Living, or even Memory Care, Bonaventure makes the process seamless.
In the meantime, you can browse our many features and amenities (which we are constantly adding to) here. We also host daily, weekly and monthly events and excursions. The amount of options to choose from enrich our seniors' lives exponentially. You are invited to join us on one of our outings, which you can read about here, while you finalize your decisions. You'll meet new friends, have fun and get a glimpse of what the Retirement Perfected™ lifestyle is all about.
~Kelley Hamilton, CEO of Bonaventure Senior Living