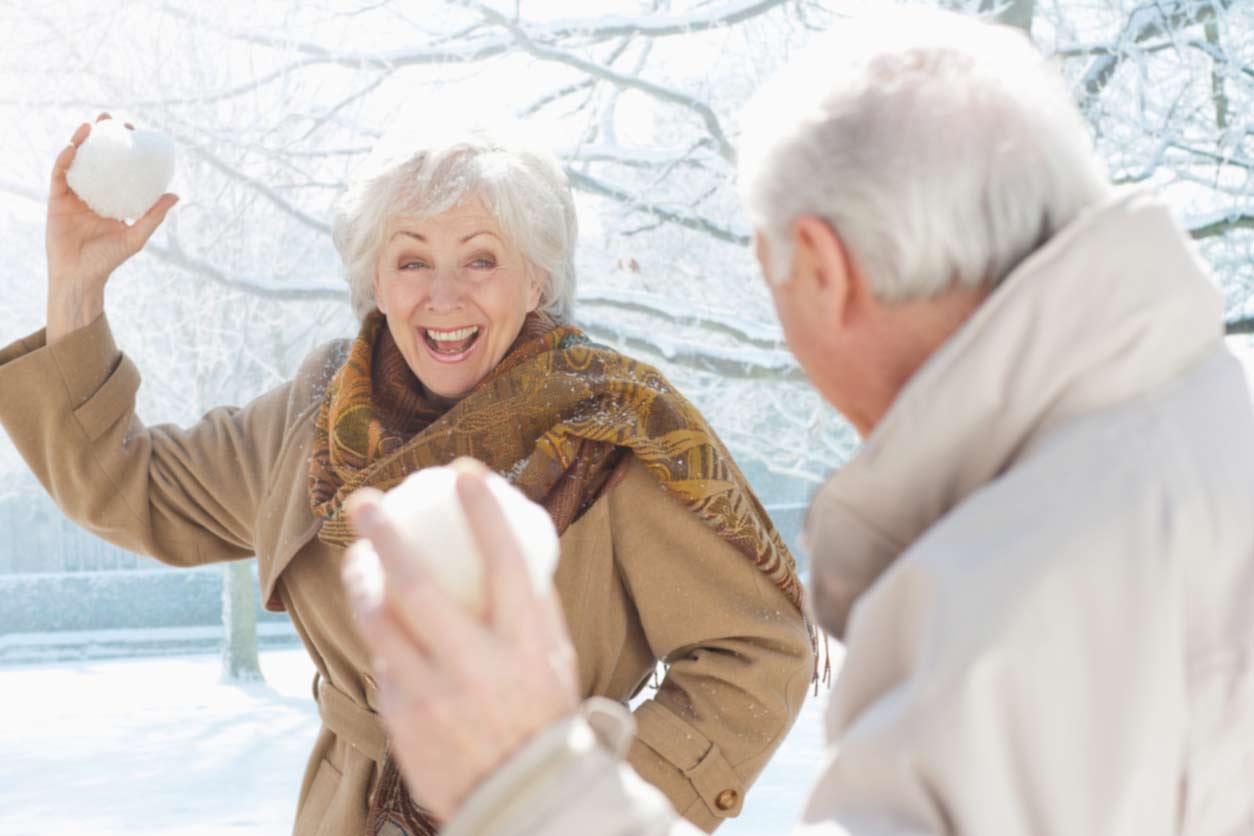 Aging Seniors Should Never Stop Having Fun
Just because we grow old doesn't mean we should stop having fun. Quite the opposite, in fact. As you age you should be having more fun as a senior than you did when you were younger.
If there was one quote you should always live by, it should be this quote from Chili Davis, "Growing old is mandatory, growing up is optional." Bonaventure Senior Living is a firm believer in this mantra. Having fun is one of our favorite things to do. Be it retirement living, assisted living, or memory care, we love having fun.
We have tons of activities.
We have tons of activities and outings that are on the schedule at any of our many communities. There's a reason for this: when you're enjoying yourself and having fun, you make memories. Fun and memories keep us young at heart. You're never too old to have fun and you're certainly never too old to try something new.
Harvard Medical School conducted a lot of research and found that one of the key ways to protect your mind from degeneration is to keep learning new things. Starting a new hobby or learning new skills can help keep the brain sharp. Things like learning to play chess or an instrument are great ways to keep the brain young. Try writing your memoirs. Tasks like that have a very positive effect on your brain, plus your family and friends would love to read them.
That's just another reason why at Bonaventure Senior Living we're constantly providing new experiences for our residents. Our bodies may age, but our yearning for fun doesn't have to age along with it.
Do you have laugh lines on your face?
Do you have laugh lines on your face? If you do, then good job. Chances are you've laughed a lot in your life and this is a very good thing. Mayo Clinic suggests that laughing can provide you with relief from stress. It can also stimulate organs by providing fresh, oxygen-rich air to them, as well as releasing endorphins in your brain. Those are just the short terms effects.
The long-term effects are definitely something to smile about. The top one on the list is improving your immune system by releasing neuropeptides that can help reduce stress and even more serious illnesses. Laughing is also considered a painkiller. Probably not the strongest painkiller on the market, but it's certainly the cheapest.
This time of year can be a great time to have some fun. When winter approaches people typically find things to do inside to avoid the cold breezes. If you know how to crochet then you probably love this time of year. New, handmade items like scarves, hats, and gloves are welcomed gifts and keep you busy and having fun while making something with a purpose. If you've never crocheted before, give it a try. Remember, learning new things, especially as a senior, is a key point to keeping the mind sharp.
There are plenty of things to do during the winter.
There are plenty of things to do during the winter. Sure, the beach isn't the most ideal setting during the cold months of the year. Sitting in front of a fireplace with a good book and a hot cup of cocoa is a great thing to do. You could always add a little peppermint schnapps to your hot cocoa to further warm your insides. Or if you're not into the schnapps, you could add some crushed candy canes and add some minty goodness to your life.
Chances are there will be entertainment at any one of our many Bonaventure Senior Living communities. This is always a really fun time. Dance, laugh, sing, and be merry with the many delights of music. Don't know how to dance? It could be a lot of fun to learn to dance and before you know it you'll be cutting a rug with the best of them. Our Facebook and Twitter pages are always filled with exciting posts detailing all the fun that's going on in our communities, make sure you check it out.
So make sure you're having fun. Because the more fun you have, the younger you become at heart. Having a good time is not only fun, it's good for you and those around you. Spread the joy, spread the smiles, and laugh long and hard.