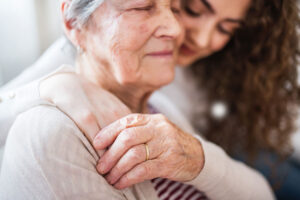 For many seniors, leaving their homes and moving into a care facility can be daunting. But despite what some people may believe, assisted living homes offer a welcoming and supportive environment where seniors can enjoy their golden years to the fullest.
At Bonaventure Senior Living, we know this is a big decision for individuals and families. So if you've been considering moving into an assisted living facility, we're here to help you make an informed decision.
We'll explore the benefits of an assisted living home in more detail and give you a better understanding of why this comfortable and convenient living arrangement may be the right choice for you or your loved one.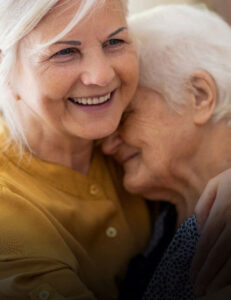 Access to Health Care
Access to quality healthcare is one of the main perks of an assisted living home. Most facilities have on-site staff trained to provide proper care and assistance to each resident. The staff is also available for round-the-clock care and emergency situations.
An assisted living home offers tailored care for each senior, giving every resident the exact support that they need. Whether a resident requires help with transportation, bathing, cooking meals, or managing medication, an assisted living home is fully staffed and equipped to meet their needs.
This is also a huge benefit for seniors with dementia or Alzheimer's, as assisted living facilities can provide specialized memory care for these individuals.
Social Opportunities
Another perk of living in an assisted living home is the social opportunities. Assisted living provides a community for its residents, allowing them to interact with other people each and every day.
Many facilities regularly organize events and social activities that residents can participate in. These activities may be anything from holiday events to movie nights to fitness classes. This is an excellent way to meet other residents and form friendships while staying mentally and physically active.
Seniors will also have access to amenities such as beauty salons, fitness centers, libraries, and more in assisted living facilities. These on-site spaces and services make life convenient and help to foster that sense of community.
Comfort and Convenience
The comfort and convenience provided in an assisted living facility is another important benefit.
Residents have their own private spaces, helping them feel right at home. Additionally, many facilities provide housekeeping services, which makes daily life easier and frees up time for residents to spend their days how they want.
Assisted living communities also offer residents three nutritious meals daily, taking the burden of planning and cooking meals off residents' shoulders. Plus, these meals are typically served in a restaurant-style manner so that seniors can fully enjoy their meals and socialize with friends.
And as we mentioned earlier, assisted living facilities provide transportation for their residents. This makes it easy to get to anything from doctor's appointments to social gatherings.
Peace of Mind
Overall, an assisted living facility can provide peace of mind for both residents and their families. Knowing that you or your loved one will have proper care, a supportive community, and a better quality of life is so comforting.
Bonaventure Senior Living provides comfortable and high-quality care for seniors in Washington, Oregon, and Colorado. And whether you need Memory Care, Assisted Living, or an Independent Living program, Bonaventure Senior Living is ready to provide superior, personalized care for you or your loved one.