Fun and interesting activities can have a big impact on your health and happiness, so we strive to offer many options – making every day something new to experience. Bonaventure is as much about belonging to a vibrant and lively community as it is about having a nice place to live.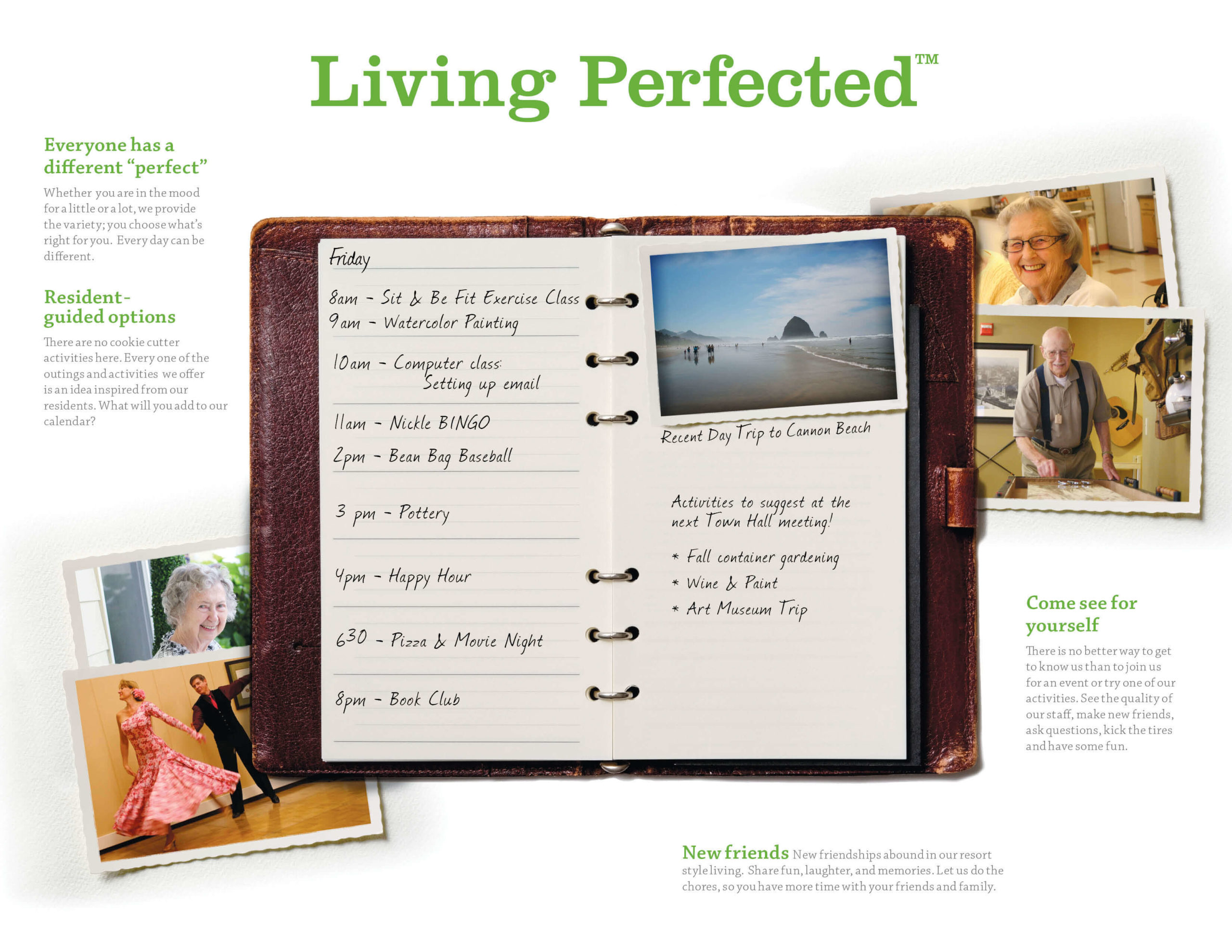 Living Perfected™– Assisted Living Activities to Fill Your Days With Wonder and Adventure
When you make the decision to join the senior living community at Bonaventure Senior Living, you are taking steps toward a brand new adventure in your life; one in which you get to make new friends, experience new things, go on excursions you never had time for before, and fill your days with engaging activities you truly enjoy. Senior residents of Bonaventure know the secret to happiness—a safe, luxury retirement community full of activities for seniors and events that will lift your spirits adding joy to your day.
Take a peek at our planner to see all the ways you can stay social, healthy, involved, and entertained. Living Perfected™ events like resident meetings, worship services, fitness classes, and cocktail mixers happen daily.
Since variety is the spice of life, we offer up to 16 Living Perfected™ daily activities, and you'll have more than 10 different excursions and events to choose from! Throughout the year we host many extra-special seasonal and holiday events to celebrate (and also as an excuse for cake and pie). A special occasion should never be wasted, plus every day at Bonaventure feels special with friends, a deep sense of community, and social activities to enjoy.
"You don't stop having fun when you get old; you get old when you stop having fun!"
Having fun is something we're pretty familiar with. After all, we have Living Perfected.™ Upscale retirement homes should never be boring—they should be filled with adventure, serendipity, and a wide variety of activities to keep your days interesting. You always have something to look forward to at Bonaventure.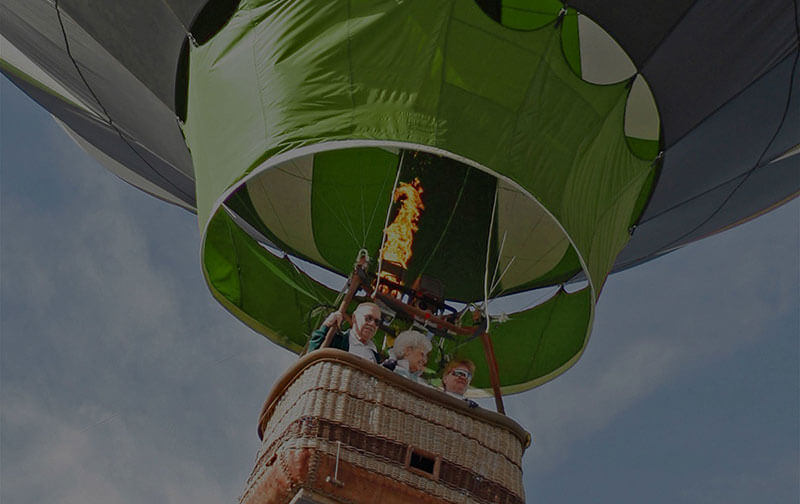 Our calendar is full of all sorts of classes, performers, interest groups, and other community events, so there's sure to be something you'll enjoy. Activity programs are updated based on your recommendations.
Our residents' interests are what we care about because you should get to choose your own adventures. Interested in more group activities? We can add them to the calendar. Is physical activity something that gets your blood pumping both figuratively and literally? We can make that happen.
See below for examples of the wide range of activities you could enjoy at Bonaventure.
Since more is always merrier, we're happy to welcome your family and friends for the fun, too! The best activities are the ones you share with others. Our activities director is always working on creating safe, exciting adventures and diversions for you to get excited about each and every day. With activities for seniors all around you, you can take a leap and try something new, or simply stick with what you love… it's up to you.

Making Retirement an Adventure
Retirement should never be something to dread—it should be something to celebrate. Your quality of life can be better than ever when you have senior living activities to bring you purpose. Enjoying this time of your life is what you worked so hard for.
This should be your chance to have exciting experiences if you want… and we're happy to indulge you. We host exceptional excursions that we hope leave you with a big grin and great memories. Some opportunities might be new to you… like day tripping to a historical landmark, soaring high in a hot air balloon, or riding in a biplane! Or we'll treat you to a trip that epitomizes the leisurely lifestyle you've earned, like lunch at a local winery.
So if you're up for an outing, buckle up… and let us take you out for a lovely day! The activities program at Bonaventure could make your life fuller and better than it's ever been…